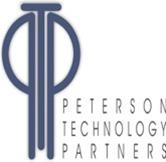 Technical IT Recruiters All levels Local to Chicago at Peterson Technology Partners
Park Ridge, IL 60068
Peterson Technology Partners is Hiring! We are looking to fill multiple openings on our Recruiting Team, these positions are in-seat (no remote) in our newly expanded Park Ridge, Illinois offices (easy access from I-90 and walking distance to the Cumberland Blue Line station).
If you posses a degree in computer science either Bachelor's or Master's you move to the head of the line-
You will work with some of the biggest clients in Chicago (all direct) and with PTP whom has been in business for over 20 years! We are currently looking for both FT and Contract IT Recruiters to join Peterson (all levels; entry 1-2 years, mid-level and senior level, and a sharp like-minded Manager to help develop and train our current and future team!
If this is you or you know someone looking for a change, kindly connect or send resumes directly to jay@ptechpartners.com