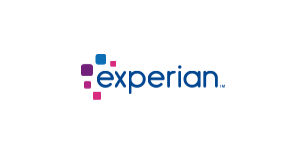 Technical Lead, Salesforce at Experian
Costa Mesa, CA 92626
Experian Consumer Services - Careers That Define "What's the Next Big (Data) Thing" for Consumers?
What could be more exciting - personally and professionally - than being part of a "disruptive" business? Consider taking your career to the next level by joining the Leader that continues to disrupt the competition. As the "disruptor" and market leader we pride ourselves on building new markets, leading the pack through continuous evolution and innovation. It's a position Experian Consumer Services has enjoyed for more than a decade and we're always looking for the talent that can help expand that lead.
These days, the "next big thing" is often "the next Big Data thing." Experian Consumer Services offers an opportunity to lead the charge in turning consumer data into something people use and value every single day. We live in a world where information is a means to improving lives and we challenge our team to do just that: improve lives with our products.
It's a holistic, 360 ○ approach that requires aggressive, fast, scalable development that encompasses the cloud, mobile, security, e-commerce, automation, and lots and lots of data. We operate in a culture that focuses on the future, learns from the past and collaborates to deliver high-value solutions that meet consumer needs right now.
When you're the leader, it's always urgent, important and market-changing. We think that defines the true "disruptive" business. Join us and create some chaos for the competition.
The Salesforce.com Technical Lead will provide day-to-day development guidance and leadership of our Salesforce.com technical team, onshore and offshore. You will collaborate with internal and contract teams to implement a best in class salesforce solution for a global multi-site, multi-business line, high volume servicing contact center. You'll oversee Configuration, Programmatic Classes, Integration, and Data Migration. This role is more than just a lead developer or an order taker. The ideal candidate will be a true "Solution Consultant", challenging the status quo, providing new and innovative ways to solve complex business problems.
Responsibilities:
Frequently from abstract business requirements, architect complex technical Cloud CRM solutions.

Integrate multiple cloud and premise-based technologies with Salesforce.com/Force.com platform.

Architect, design, and develop advanced customizations utilizing Salesforce.com and Force.com.

Understand the Salesforce product application roadmap, proactively planning for enhanced Business capability.

Lead technical project team members through the implementation of platform improvements and business projects to assure Salesforce best practices are part of the solution.

Lead workshops, working closely with the Business teams and be able to discuss tradeoffs e.g. terms of configuration vs. code.

Map functional requirements to Salesforce.com features and functionality.

Mentor junior team members in Salesforce.com technology, Force.com, Integration Technologies, and Salesforce.com best practices.

Oversee vendor and internal team code reviews.

Be the application SME for the deployment, educating the organization on salesforce capabilities now and planned.

Understand the Salesforce product application roadmap, proactively planning for enhanced Business capability.

Build positive relationships with internal customers and partners to understand their needs, priorities, roadmap, and definition of success.

Education and Experience:
Minimum 5 years' experience working in a Senior Developer capacity on an enterprise CRM solution (Salesforce/Siebel).

Minimum 3 years as a Salesforce Developer/Configurator within the Service Cloud.

Prefer history of working in an e-commerce and fast paced environment

2+ years with Lightning framework is a plus

Prefer history of working in an e-commerce and fast paced environment

Experience with Agile methodologies

Bachelor's degree in relevant field or equivalent experience.

Experience with 1000+ call center agent multi-site implementation

Qualifications Required:
Salesforce Developer and Administration Certifications (current) are required

Must have historical and proven knowledge and practical application of Visualforce, APEX and Java programming; Force.com APIs, Web Services, and Lightning.

Unique combination of being business-minded and highly analytical while also having a strong and deep technical background in Salesforce.com.

Experience leading and mentoring more junior technical resources.

Demonstrated experience leading medium to large scale Salesforce implementations.

Able and willing to work independently and in a fast-paced environment with tight deadlines, with minimal supervision.

Excellent interpersonal skills, as well as excellent communication skills; verbal and written to both technical and non-technical audiences.

Take initiative to recommend process improvements and demonstrate creative thinking.

Demonstrate self-motivation and the ability to grasp concepts quickly.

Demonstrate sharp, analytical, problem solving, and decision-making skills.

Previous Cisco PCCE call center CTI integration with Salesforce a significant plus.

Previous integration experience to AWS as well as mainframe-based applications a plus.

Benefits and Compensation:
Experian offers flexible benefits and compensation packages that allow our employees to make choices that fit their individual lifestyles. Some of the benefits that we provide for full-time employees include the following:

Medical, Dental, Vision and Life Insurance
Minimum 15 days flexible time off, additional sick time, plus 11 paid holidays
401K and company matching
Casual, fun environment
Equal Opportunity Employer