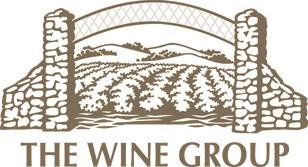 Technical Operations Supervisor at The Wine Group
Ripon, CA 95366
At The Wine Group we are passionate about our people, our future and our wine. We are America's second largest wine producer by volume with over 1,200 employees globally across 12 locations in California, New York and Australia. We are proud to be responsible for many of America's most beloved wine brands, including Cupcake, Franzia, Chloe, Concannon, Benziger, Imagery, AVA Grace, 7 Deadly and more. We are dedicated to our culture built on values like entrepreneurialism, innovation, social responsibility and stewardship. To learn about us and our career opportunities, check us out at www.thewinegroup.com and then come join the exciting journey at The Wine Group.
JOB SUMMARY
 
Under the direction of the Operations Senior Manager, Technical Operations Supervisor is responsible for leading and supervision of all bottling production personnel. You will be leading teams of high-performance technical operators on high-speed bottling and packaging lines. The Tech Ops Supervisor is a leader of bottling operations, a driver of teams meeting or exceeding daily production needs and all department KPI's. Tech Ops Supervisor is a steward of the company's values, asking questions, challenging the status-quo. Tech Ops Supervisor is the shepherd of safety, quality, and performance in Tech Ops department. The ideal candidate needs to have an Engineering Degree or passion for manufacturing-operations, and equipment. Possessing an enthusiasm for leading, mentoring, coaching of team members in manufacturing.
ESSENTIAL FUNCTIONS
Candidate must have a passion for leadership, Mentoring and coaching people with a knowledge of leadership theories to support development and progression of teams

Maintain an engaged safety minded workforce through creative motivation, leadership, and accountability

Outstanding ability to communicate verbally with strong written skills

Motivated for leadership and leading people (Believes in servant leadership)

Expected to identify high performing operators, mentor, and encourage their development

Responsible for knowing departmental goals, developing action to achieve departmental goals

Tracking first pass quality, completing in-depth root cause analysis of all quality non-conformances, putting forth action to improve gaps in processes, teams, systems, and equipment to achieve department goal of 100% FPQ

Accountable for the accuracy and completeness of all production logs, Sanitation paperwork, production line numbers, KPI's and production line staffing

Supports production engineers in identifying and communicating equipment and reliability issues, to support line performance

Communication of accomplishments and failures with cohesive plans to resolve and improve deficiencies in system
OTHER FUNCTIONS
Ability to identify areas of opportunity and independently act upon them

Develop and challenge employees during one on one meetings – set measurable goals for employees and hold team members accountable to complete tasks

Set personal goals with measurements and report tracking of goals to management

Lead, Teach, coach, Mentor, and discipline employees

Lead changes in work methods, fostering a safety culture, driving process improvements, equipment reliability, reducing operating cost and driving up production performance

Enforce the company's work rules and following all Collective Bargaining Agreements

Responsible for facility and equipment GMPs, leader in food safety policy and procedures

Maintain a close working relationship with Production Planning, Production Engineers, Maintenance, Quality Assurance, Shipping, Engineering and Cellar operations

Communicate daily summary to appropriate team members

This job description reflects management's assignment of general functions; it does not restrict the tasks that may be assigned
QUALIFICATIONS
3-5 years supervisory, supervisor experience (manufacturing environment preferred)

Must have a bachelor's degree in Mechanical, Industrial, Manufacturing or Chemical Engineering

Knowledge of MS Office, Solidworks and AutoCAD knowledge JDE application preferred

Excellent organizational & interpersonal skills with attention to detail

Ability to set priorities and work independently within set guidelines

Strong knowledge of production/manufacturing operations and processes

Provide good verbal and written communications to all levels of management, both internally and externally

Proficient public speaking skills, capable of speaking in large groups, conveying a confident clear message to department

Prioritize while able to adapt to changing priorities

Demonstrated reliability and punctuality, work effectively in team/crew environment, adherence to all safety regulations and operating procedures
PHYSICAL DEMANDS
Primary work environment is on the production floor. 90% time spent on production floor

Position will be exposed to indoor and outdoor environments with varying noise levels

Able to lift and carry up to 50 pounds at varying frequencies

Ability to perform tasks requiring bending, stooping, standing, and twisting in a production environment.

Working environment is both indoors and outdoors, with exposure to related equipment and noise levels
 
At The Wine Group, we are proud to be an equal opportunity employer and we are committed to an environment of mutual respect, diversity, and inclusion. Qualified applicants will receive consideration for employment without regard to race, color, religion, sex, sexual orientation, gender identity, genetic information, national origin, disability, protected veteran status or other characteristic protected by law.