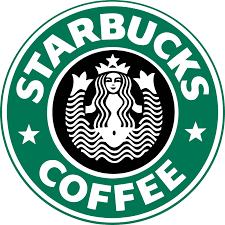 technical product manager, Marketing Technology at Starbucks
Seattle, WA
Job Description
technical product manager, Marketing Technology200004837Starbucks
Job Summary and Mission
Join our nimble and collaborative team to unlock technology solutions for Marketers. This role contributes to Starbucks success by building and sourcing tools for Marketers to connect them to customers and drive key business outcomes. by delivering customers the right offer at the right time.

As a technical product manager in Martech you are sought after to recognize and articulate business problems or opportunities, define target metrics, and create well-formed epics and user stories for engineering teams, who can then design, build, release, and monitor technical solutions efficiently.
To be successful, technical product managers should be comfortable working in a collaborative environment along with a passion for creating simple and engaging experiences. Demonstration of clear communication and strong sense of ownership are a must
To be successful in this role, you must think big picture and approach challenges creatively and model and act in accordance with Starbucks guiding principles.

Join our team! Where we:
Foster a culture of curiosity and questioning.
Operate with a sense of ownership commensurate to the strategic value of our products.
Are purpose driven to power personalization of every interaction with Starbucks ndash;acknowledging who people are as individuals and making them feel seen and cared for.
Are empowered to do our best every day.

At Starbucks, our mission is to inspire and nurture the human spirit ndash; one person, one cup, and one neighborhood at a time. Starbucks Technologists work to achieve this mission using cutting-edge technology delivered to our customers, partners, stores, roasters, and global communities.
Summary of Key Responsibilities
Responsibilities and essential job functions include but are not limited to the following:
Product Discovery & Value
Responsible for determining business needs, understanding market demands and technical trends, problem solving and proposing solutions.
Align with business partners to balance business and technical objectives and manifest these as clear, stable priorities for the team.
Manages product planning through day to day collaboration and decision making with a cross-functional team including engineers and business partners.
Defines and documents non-functional requirements including performance, scalability, resilience, usability, accessibility, security, and business continuity.
Defines product health and performance metrics
Creates dashboard/reporting requirements and KPIs to measure product performance
Identifies opportunities to improve feature performance and overall product health using data.
Measures feature success post deployment and feeds insights back to the team and business partners.
Create, Manage and Socialize Technical Product Roadmap
Partner with ST Product Management to inform/consult and understand Product Roadmaps and Priorities
Communication and Collaboration
Interacts directly with business stakeholders and Starbucks Technology Product Management to understand business problems
Presents options/recommendations clearly and persuasively to support business stakeholder decisions
Works with engineering teams to understand, prioritize and document technical and non-functional features.
Owns effective relationships with engineering teams across Starbucks Technology
Communicate outages to business stakeholders
Collaborate across ST Teams to manage dependencies, gain alignment and ensure delivery

Product Definition & Delivery
Practices iterative, agile development- Create epics, user stories, and partner with ST Product Management on acceptance criteria (ensure proper tagging, scalability, etc.)
Identifies and documents technical tradeoffs as well as dependencies and constraints
Performs validation of feature against stated goals; facilitates user review/acceptance testing
Manages execution and eliminates blocking issues during development
Works with cross-functional teams on feature sizing and delivery planning
Effective communications of product delivery milestones and progress
Acts as a liaison between vendors and business
Partner with delivery teams on release planning
Documents ldquo;to berdquo; state i.e. API contracts including reconciliation and error handling, data flow diagrams and data mapping documents
Partner with Engineering and UX on Design and Prototypes to support hypothesis for new feature discovery
Track progress on KPIs and OKRs
Triage and facilitate bug resolution and prioritization and timing by partnering with ST Product Management, Engineering, vendors and across ST as needed
Facilitate/Participate in Backlog Refinement, Sprint Planning , Sprint Retrospective and Sprint Demos
Ensure sprint plan aligns with Product Roadmap and Sprint Goals
Basic Qualifications
Bachelorrsquo;s Degree required (preferably Computer Science or Tech)
Demonstrated use of clear verbal and written communication skills
Experience using presentation skills to influence decisions
Ability to balance multiple priorities and meet deadlines
Prior software engineering experience is a plus
Relevant functional/business process experience
Preferred Qualifications
Education (ideal education level or degree): 4 year degree
Ability to thoroughly understand complex business and technical issues to support decision making. 3-5years
Experience working in a cross-functional environment to create and launch software products. 3-5years
Familiarity/Experience in writing user stories, refining product backlogs and coordinating/prioritizing conflicting requirements in a fast-paced, changing environment 5-7 years
Experience in using agile methodologies 5-7 years
Familiarity with service-oriented architecture
Experience supporting Marketing organization
Starbucks and its brands are an equal opportunity employer of all qualified individuals.

We are committed to creating a diverse and welcoming workplace that includes partners with diverse backgrounds and experiences. We believe that enables us to better meet our mission and values while serving customers throughout our global communities. People of color, women, LGBTQIA+, veterans and persons with disabilities are encouraged to apply.

Qualified applicants with criminal histories will be considered for employment in a manner consistent with all federal state and local ordinances. Starbucks Corporation is committed to offering reasonable accommodations to job applicants with disabilities. If you need assistance or an accommodation due to a disability, please contact us at 206-318-0660 or via email at applicantaccommodation@starbucks.com
false