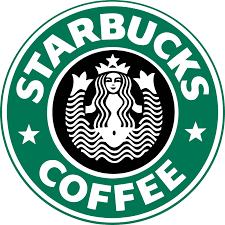 technical product manager- Starbucks Technology- Seattle WA at Starbucks
Seattle, WA
Job Description
technical product manager- Starbucks Technology- Seattle WA190005899Starbucks
Job Summary and Mission
At Starbucks, our mission is to inspire and nurture the human spirit – one person, one cup, and one neighborhood at a time. Starbucks Technologists work to achieve this mission through the use of cutting-edge technology delivered to our partners, customers, stores, roasters, and global communities.
Starbucks customers can order and pay with our mobile app or in-store, and all of these transactions go through the Starbucks Unified Commerce Platform (UCP). Using Agile Scrum processes, Service Oriented Architecture (SOA) principles, and our Continuous Integration/Continuous Deployment (CI/CD) model, the Technical Product Manager (TPM) will work collaboratively to define and deliver the right solution to meet business needs and opportunities, while striving for long-term scalability, resilience, and low operating cost. Our team does not build consumer-facing visual user interfaces (such as the mobile and web apps), but we support these apps with our backend services. We build the REST API, microservices, databases, and auditing/monitoring systems that must be available 24/7 to complete all customer transactions.
You will be valued for your technical knowledge among business and engineering partners because you will maximize the value of products and services through thoughtful, data-driven problem solving, crisp definition of MVP solutions, and cross-functional collaboration with peer technology teams and organizations.
To be successful, the technical product manager needs to have solid technical acumen along with key product management abilities, and a strong desire to shape a product or service's function within a larger enterprise technology context. This role will partner with and support cross-functional product managers and Starbucks Technology leaders to help define the roadmap priorities and ensure that it remains aligned with the broader strategic priorities.
Summary of Key Responsibilities
Responsibilities and essential job functions include but are not limited to the following:
Product Definition & Value
•Contributes innovative business capabilities and customer features informed by technology trends and business strategy to the product or service roadmap
•Supports translation of customer experience and business strategy requirements into technical requirements
•Provides technical consultation and direction to stakeholders
•Creates and monitors acceptance criteria for non-functional requirements including performance, scalability, resilience, usability, accessibility, security, and business continuity
•Collaborates with peer technology teams to align to high-level solution architecture
•Represents customer experience context to engineering teams
•Creates acceptance criteria/requirements to align with customer, business, and technical strategy goals
•Supports prioritization of backlog
•Brings new technology trends and innovative products/features to the team
Analysis & KPIs
•Analyzes data and uses results to justify product decisions and apply key learnings
•Assists in the definition of product health and performance metrics and dashboard/reporting requirements, and KPIs to measure performance against feature goals
•Defines detailed opportunities to improve feature performance and overall product health using data
•Facilitates and manages ongoing improvements to product performance
Leadership & Communication
•Partners with engineering teams to apply knowledge/expertise in refining technical requirements, and understands technical debt and non-functional features to prioritize appropriately
•Builds effective relationships with engineering teams across Starbucks Technology
•Understands business issues and communicates ramifications of technical options
•Drives for the elimination of ambiguity in feature criteria and goals
•Presents solution options/recommendations clearly and persuasively to support business stakeholder decisions
•Influences & supports teams across Starbucks Technology, with business partners, and with third-party vendors and resolves many issues independently
•Supports team members and peers in learning technical skills and business acumen
Product Planning & Delivery
•Identifies and documents technical tradeoffs as well as dependencies and constraints
•Supports alignment across neighbor Starbucks Technology teams
•Performs validation of feature against stated goals; facilitates user review/acceptance testing
•Manages the elimination of blocking issues during development
•Works with cross-functional engineering teams on feature sizing and delivery planning
•Practices iterative, agile development and is knowledgeable in agile methodologies and tools
Summary of Experience
•Relevant functional/business process experience - 4 years
•Product definition, measurement, and analysis experience - 4 years
•Enterprise services product management or ownership experience - 4 years
Basic Qualifications
•Ability to influence and gain the support of key stakeholders
•Experience developing clear, thorough user stories and acceptance criteria that drive effective solution development anchored in customer experience
•Ability to apply business metrics to define and measure performance of product decisions
•Understanding of the system architecture and design concepts behind complex, enterprise-class software solutions at high transaction volumes
•Ability to design future-proof solutions with an eye towards future use cases, scalability, and maintainability.
•Experience with system development methodologies used throughout the full project lifecycle
•Ability to root out ambiguity
•Ability to build consensus across a diverse group of stakeholders
•Consistent use of strong verbal and written communication skills to influence outcomes
•Ability to balance multiple priorities and meet deadlines
Preferred Qualifications
•Experience with Service Oriented Architectures (SOA), microservices, and REST API
•Familiarity with Agile or lean delivery practices
•Experience in a Scrum Product Owner role
•High-level understanding of scalable distributed systems and cloud-based technologies
•BS in Computer Science, a related field, or equivalent practical experience
Starbucks and its brands are an equal opportunity employer of all qualified individuals.
We are committed to creating a diverse and welcoming workplace that includes partners with diverse backgrounds and experiences. We believe that enables us to better meet our mission and values while serving customers throughout our global communities. People of color, women, LGBTQIA+, veterans and persons with disabilities are encouraged to apply.
Qualified applicants with criminal histories will be considered for employment in a manner consistent with all federal state and local ordinances. Starbucks Corporation is committed to offering reasonable accommodations to job applicants with disabilities. If you need assistance or an accommodation due to a disability, please contact us at 206-318-0660 or via email at applicantaccommodation@starbucks.com
false