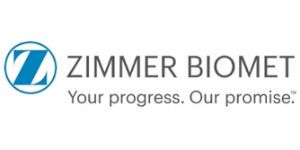 Technical Product Support Specialist (633229) from Zimmer Biomet
Warsaw, IN
Job Summary
This position will be an important part of the Efficient Care Concierge Team. The Concierge Team will typically be the first team to interact with our customers after sales has received a commitment to move forward with an Efficient Care set-up. Efficient Care seeks to reimagine the delivery of care, so the amount of behavioral change is large and this team will often be the face of the program. Specifically, this position will be the subject matter expert on the team when it comes to all things x-ray imaging.
Principal Duties and Responsibilities
• • As a member of the Efficient Care Concierge Team, this position will ensure the site fully understands the x-ray imaging protocol during the set-up process. This person will develop rapport quickly with the imaging technicians at the site during the call.
• Provide technical and sales support via telephone, text message, and e-mail after the initial set-up. This will include proactively reviewing images from the sites to ensure the protocol is being followed.
• Own the development and management of the x-ray protocol in written and video format to ensure it's easy to understand and follow. Adoption of Efficient Care Planning is reliant upon the protocol being easy and not disruptive to current workflow.
• Work alongside Efficient Care team to develop methods or products that will engineer out common imaging failure modes when using the images for planning/templating.
Expected Areas of Competence
• • Requires ability to adapt to customer, organizational, business and external influences with integrity, immediate consideration, and action to meet business objectives.
• Must have strong communication skills both written and verbal
• Confidence with phone consultation and relaying technical information over the phone
• Requires strong organizational & interpersonal skills and a collaborative decision-making/work style.
• Ability to influence others and to handle increasing levels of responsibility
Education/Experience Requirements
• Bachelor's degree required
• AART Certification
• 3-5 years experience as a Radiologic Technologist in the medical field or hospital/clinic setting
• General knowledge of anatomy, physiology and biomechanics of the human body is preferred.
Travel Requirements
less than 10%
Additional Information
EOE/M/F/VET/DISABILITY