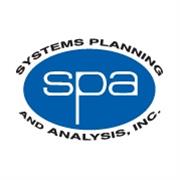 Technical Program Analyst-Naval Submarine Officer at Systems Planning and Analysis
Alexandria, VA 22311
The Undersea Technology Assessment Group within SPA supports the Navy and other government organizations with timely and objective capability assessments, technology evaluations, and strategic planning that integrate the technical, operational, programmatic, policy, and business aspects of undersea warfare (USW) and broader Navy issues. UTAG provides mature, turnkey products that reflect all of the factors important to decision makers. #IN123 #CJ
Provide analytic and strategic planning support to the COLUMBIA SSBN Program Manager, Deputy Program Manager, Construction Manager and their staffs to support construction and build planning and execution.  Conduct schedule risk analysis, analysis of shipbuilder progress, integration of construction activities with other programs and activities, and detailed analysis of program excursions.  Draft products (white papers, presentations) to support internal and external engagements by Program Office leadership.
• Bachelor Degree in a technical field including Engineering, Operations Research, Mathematics, or Applied Physics. A non-technical degree may be accepted given demonstrated commensurate technical training (i.e., qualified Navy Nuclear Engineer).
• 3 to 8 years experience with Navy field operations and/or procurement programs; other DoD experience in lieu of Navy experience will be considered.
• Experience with interpreting technical details and translating complex technical concepts into executive-level analysis, documents and presentations.
• Proficient in using Microsoft Office, including Word, Excel, and PowerPoint to communicate to decision makers.
• Proven ability to exercise independent judgment and to work autonomously with minimal supervision at the government site.
• Current DoD security clearance at least at the Secret level.

Desired Qualifications:
• Master's Degree in a related field technical or national security field.
• 3+ years of direct submarine operational, repair or construction experience.
• Experience with Defense Acquisition System DoD 5000 series and Navy or DoD program planning, risk assessment and management (DAWIA level certification).
• Experience with and knowledgeable of the Navy requirements and program office organizations and processes.
• Experience providing oral, written and presentation communications to 06/Flag/GS-15/SES decision makers.