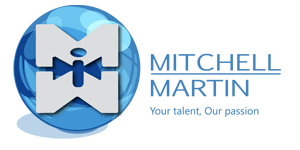 Technical Project Manager - Java at Mitchell Martin Inc
Jersey City, NJ
Description
Our client, one of the largest financial services firms, is seeking a Project Manager for Application Development.
Location: Jersey City, NJ
Position: Contract (12 months)
Job Description
* Responsible for all aspects of the development and implementation of assigned projects, and provides a single point of contact for those projects.
* Takes project from original concept through final implementation.
* Manages large-scale projects that cross multiple functional areas.
* Interfaces with all areas affected by the project including end users, shared services, and external vendor services.
* Defines project scope and objectives.
* Develops detailed work plans, schedules, project estimates, resource plans, and status reports.
* Conducts project meetings and is responsible for project tracking and analysis.
* Ensures adherence to quality standards and reviews project deliverables.
* Manages the integration of vendor tasks, and tracks and reviews vendor deliverables.
* Provides technical and analytical guidance to project team.
* Recommends and takes action to direct the analysis and solutions of problems.
* Provides all required status updates to project team, users, and various levels of management as appropriate.
Job Skills
* 10 years of business experience in a financial services company
* Minimum of 5 years experience in project management
* Experience directly managing a team of 10 people, both within their team and in a matrix management environment
* Must have experience managing off shore development teams
* Must have Experience in web technologies(Java, Weblogic / Websphere)
* Strong Oracle Database and SQL experience is a plus
* Experience with SDLC and Agile methodologies and structured systems analysis and design
* Ability to provide analytical, technical and business expertise to the team
* Exceptional communication, negotiation, influencing and persuasion skills
* Ability to multi-task and prioritize in a challenging, fast-paced, dynamic environment