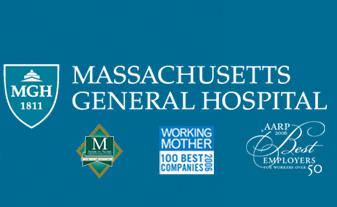 Technical Research Asst I, 40hrs, Cardiovascular Medicine at Massachusetts General Hospital
Brookline, MA
Description
true
Technical Research Asst I, 40hrs, Cardiovascular Medicine3132841
GENERAL SUMMARY:
A research lab within Brigham and Women's Cardiovascular Medicine division is looking for a highly-motivated zebrafish care technician. The lab uses both in vitro (human ESC/iPSC) and in vivo (zebrafish) techniques to model various cardiovascular disorders and integrates transcriptional, (epi)genetic, metabolic, and phenotypic profiling at whole organism, tissue, and single cell-level to fully understand the earliest molecular events characterizing disease onset, follow-up their dynamic changes over time, and to identify disease biomarkers. Under the supervision of the lab and aquatics manager, the technician will be responsible for husbandry to maintain and generate new zebrafish lines. 
PRINCIPAL DUTIES AND RESPONSIBILITIES:
Provide zebrafish care, including maintenance and breeding of relevant fish lines for lab stocks
Provide appropriate daily husbandry (tank exchanges and cleaning) to zebrafish
Keep detailed log of all breeding
Genotyping of zebrafish colonies
Microinjections of zebrafish embryos
Feeding fish for different studies
Assist lab with experiments when needed
Discusses progress of work regularly with supervisors
All other duties, as assigned
ADDITIONAL SKILLS/ABILITIES/COMPETENCIES REQUIRED:
Sound understanding of lab policies and procedures
Must have good manual dexterity
Ability to quickly learn new techniques and work independently
Must demonstrate careful attention to detail
Ability to lift 20lbs
QUALIFICATIONS:
BS or BA in a relevant field is requires.
Previous experience working with fish is preferred.
Brigham andWomen's Hospital is an Equal Opportunity Employer.  All qualifiedapplicants will receive consideration for employment without regard to race,color, religion, creed, sex, sexual orientation, gender identity, nationalorigin, ancestry, age, veteran status, disability unrelated to jobrequirements, genetic information, military service, or other protected status.
BWH Brookline Hills BWPO Administration02447Technician/Technologist/Scientist