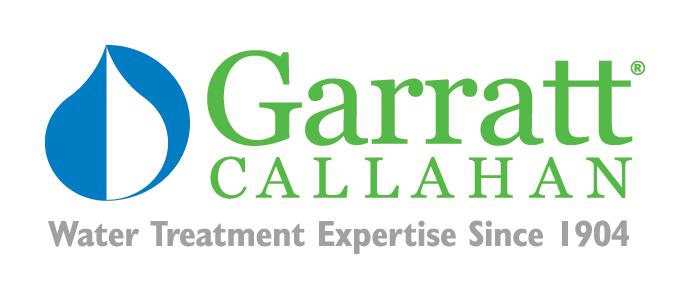 Technical Sales Industrial Water Treatment at Garratt-Callahan
Saint Louis, MO 63101
Technical Sales Territory Manager for a St. Louis, Missouri based territory. Sell boiler and cooling tower water treatment chemicals with unlimited commission potential.
Work out of your home in St. Louis or the surrounding area.

Garratt-Callahan is a profitable and private nationwide water treatment chemical company that promotes from within. We are one of the largest private water treatment companies in the U.S. We are stable, and well respected in our industry. G-C is expanding nationwide in 2020 and we are looking for aggressive, smart, educated, and promotable Technical Sales Territory Managers to join our sales team.

We offer training, technical support, and an unlimited no cap flat rate commission.

Sell water treatment boiler and cooling tower chemicals to a variety of industrial customers in a Houston based territory. Maintain the existing customer base and make cold calls to develop new business. Work alongside friendly, veteran sales people.

Garratt-Callahan is proud to offer:
Compensation is based upon experience and the ability to succeed.
$80,000 to $120,000+ first year for a qualified candidate.
Great benefits including a corporate 401k, health, dental, vision, and life insurance.
Industry competitive no cap flat rate commission. And we have not changed our commission plan in 25 years. (Our top Territory Sales Managers make six figure commissions.) Yes, you read that right. Unlimited commission, no cap.
Expenses, and a Car Allowance of $625 per month.
Technical Support and Ongoing Training.
Stability and peace of mind. No layoffs in our 116 year history. Debt free, profitable, and growing. In the last few years we have expanded to Europe, Asia, and the Pacific.
Annual sales contests. Last year's contest winners received a week long Caribbean cruise.
Join a winning team. Our 2019 sales were at all time record levels. And 2020 YTD is looking to be even better.
Even in the uncertain time of this pandemic, our 2020 YTD sales are continuing to grow. We are essential providers to food processors, data centers, government, and over 2000 hospitals.
To Apply, please log on to:
https://workforcenow.adp.com/mascsr/default/mdf/recruitment/recruitment.html?cid=16ed56fa-3af7-47fc-878a-c4d47df49e2f&ccId=19000101_000001&jobId=394700&source=CC2&lang=en_US

Garratt-Callahan is an EEO/AAE employer. Minorities, women, veterans, and individuals with disabilities are encouraged to apply. You may live anywhere within the St Louis based territory.

Thank you for considering the Garratt-Callahan Company.

We also have multiple sales openings nationwide. Please visit the career section of our website: www.garrattcallahan.com


You must have at least a four year technical degree to qualify for this position. Advanced degrees preferred. Military equivalent, such as Navy Nuclear Propulsion, or Army CBRN School, is also great.
Requirements: You will be a successful applicant if you have a technical degree such as Chemistry, Chemical Engineering, Environmental Science, Biology or Mechanical Engineering.

A minimum of one year technical sales related to water treatment chemicals is required. Selling to a variety of industrial customers is preferred. Knowledge of the St. Louis, Missouri marketplace is preferred.
If you have a disability, and need assistance during the application and selection process as a result, please contact the Garratt-Callahan Human Resources department at 650.697.5811. Arrangements can be made to provide an accommodation in order to assist you in applying for an open position using our on-line system, completing any other related paperwork, interviewing, or any other portion of the employment process. This phone line is only for disability assistance.
When requesting an accommodation, please provide your name, phone, email address, or any other means of contacting you. Provide a brief description of the nature of the requested accommodation. A member of the Human Resources team will then contact you to discuss your request. A request for an accommodation will not affect your opportunities for employment with Garratt-Callahan.
Garratt-Callahan values differing experiences, backgrounds and perspectives among our employees, and see them as a competitive advantage. Garratt-Callahan is committed to the fair and equal treatment of all associates and applicants.
Garratt-Callahan is an equal opportunity employer that evaluates qualified applicants without regard to race, color, national origin, religion, sex, age, marital status, disability, veteran status, sexual orientation, gender identity, or any other characteristic protected by law.
Key Words: Chemistry, chemicals, scientific, science, salesperson, salesman, saleswoman, outside sales, technical sales, account representative, account executive, territory sales, territory manager, district sales, district manager, field engineer, field service, AE, sales engineer, chemical engineer, chemist, mechanical engineer, biologist, biology, microbiology, nalco, ecolab, us water, ge water, chemtreat, drew industrial, solenis, chem-aqua, suez, water treatment, boilers, cooling towers, waste water, pumps, equipment, chillers, polymers, biocides.


80,000.00 - 120,000.00 /year
Salary, Commission, Bonus, Car Allowance, Benefits