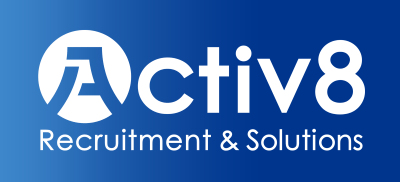 Technical Sales Representative at Activ8
Battle Creek, MI
Position: Technical Sales Representative
Salary: Up to $50k-$60k depending on experience and qualifications
Location: Battle Creek, MI
An international electronics and components manufacturing and distribution corporation in the Battle Creek, MI area is searching for candidates for a Technical Outside Sales Representative position that they have an immediate opening for.
Responsibilities Include:
Identifying, building, and managing key customer accounts
You will be responsible for Michigan territory, handling the major accounts for the branch
Promoting products for manufacturers and suppliers that are important to the organization
Following up quickly, clearly, and in a thorough manner with customers via email, phone, fax, and in-person (as dictated by the situation)
Analyzing customer trends, identifying upcoming business opportunities, and making recommendations to customers and management for ways to increase sales and GP
Reporting sales activity on a regular basis
Communicating and acting in a "team" environment with other employees
Working closely with management to identify new areas for improvement and growth
Provide technical support and assistance to the customers.
Follow-up-visits to the major accounts on a regular basis.
Other duties as assigned by management
Requirements
5 years of automotive related B to B sales experience
Bachelor's degree preferred
Electrical engineering knowledge
Excellent communication, time management, and computer skills
General knowledge of factory automation or automation components sales
Team oriented personality
Sales skills, service driven
Self-motivated, fast learner, good coordination skills
Must have a valid driver's license
Direct applicants only via this online job posting
We do not accept any resumes from any third party organizations or other recruiters
If you feel you can make positive contributions to our company, and think this is the position for you, please don't hesitate to send us your resume right away!
Activ8 Recruitment & Solutions / Renaissance Resources Inc., has been one of the leading recruiting firms in North America when it comes to working with Japanese Businesses for almost 20 years. Our services are based on the needs of our clients, and we connect them with qualified candidates in the Automotive, Electronics, Food & Beverage, Logistics, Manufacturing, and Oil & Gas industries. With the recent expansion to California and the NYC/NJ area, our coastal offices have started working with clients in the Banking, Finance, and Entertainment Industries. We like to take the approach of working one on one with each of you to ensure that we have the best understanding of your background and what it is you are looking for in a career.
$50,000.00 - $60,000.00 /year
Performance Bonuses