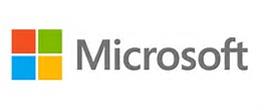 Technical Specialist - Dynamics 365 Customer Engagement at Microsoft Corporation
Washington, DC 20022
Microsoft is on a mission to empower every person and every organization on the planet to achieve more. Our culture is centered on embracing a growth mindset, a theme of inspiring excellence, and encouraging teams and leaders to bring their best each day. Growth mindset encourages each of us to lean in and learn what matters most to our customers, to create the foundational knowledge that enables us to make customer-first decisions in everything we do. In doing so, we create life-changing innovations that impact billions of lives around the world. You can help us achieve our mission.
Microsoft also has a longstanding commitment to global corporate philanthropy. Since 2016, we have donated more than $2.5 billion in cash grants, software, hardware and cloud technology to hundreds of thousands of nonprofits and helped 90,000 move to the cloud. In September 2017 we launched Tech for Social Impact (TSI), powered by a sustainable social model where profits are reinvested into expanding support for nonprofits. The TSI team is dedicated to making world-class cloud technology accessible and affordable, so that nonprofits can drive even greater impact.
To scale our impact across the nonprofit community the company is investing in the TSI Group. This organization will bring together our donation and grants programs, commercial sales efforts and partner ecosystem to empower nonprofits globally to address the worlds most pressing needs. This will include leading the Digital Transformation for Social Impact go-to-market, working with nonprofits to maximize their social impact through the power of Microsoft platforms. Profits generated from this business will be reapplied to scaling operations and to support cash donations to high impact social projects. Fueling all of this new work and investment is the aim to empower every nonprofit to do their best work to create inclusive and enduring positive impact throughout our communities.
Responsibilities
The main goal of the Microsoft Technical Specialist is to win the technical decision of customers to purchase and use our technology. You will work in a team, enabling the customers through digital transformation by leveraging the Intelligent Cloud and Intelligent Edge. Technical Specialists are expected to be able to both own and win the customers technical decisions, as well as find new opportunities through their contacts and work they are on for sales people to further pursue.
The Technical Specialist explains, demonstrates & proves the capabilities of Dynamics 365 Customer Engagement solutions by articulating relevant and compelling business case examples built on technical and functional value messaging.
As a Dynamics 365 Customer Engagement Technical Specialist (TS):
You will help customers make technical decisions to build tomorrows business and IT solutions based on Microsoft technology.
You will lead technical presentations, demonstrations, workshops, architecture design sessions, proof of concepts, and pilots to explain, demonstrate, and prove to our largest customers the capabilities of Microsoft's products and services, and how we can make their businesses more successful.
You will lead to clear technical, competitive and security blockers to accelerate Dynamics 365 Customer Engagement sales and customer usage.
You will focus in one, or possibly more, of the following areas: Sales Automation, Customer Service, Field Service., Marketing for Dynamics 365, Adobe Marketing for Dynamics 365. You will be an evangelist for the Microsoft Power Platform, including PowerApps, Flow and Power BI.
You will look to uncover cross-Dynamics 365 opportunities for Finance & Operations.
You will familiarize yourself with the integration between Dynamics 365 and LinkedIn and be prepared to include in opportunities.
You will own winning the technical decision at customers for Dynamics 365 enterprise sales opportunities and usage scenarios, through tailoring your message, bringing ideas to customers, engaging with them to show our technology differentiation, and guiding them in decision making.
You will work with partners and others at Microsoft, as well as use our core tools, social connection tools, and AI driven data to extend your reach and the reach of your team, focusing on satisfying important customer needs
You will be a vital connection and orchestration point for a variety of technical resources, by:
Responding effectively to technical sections in RFIs/RFPs.
Orchestrating complex solutions with internal and external partners for multiple Microsoft products and services.
Helping identify and diagnose technical, architectural, and competitive blockers and respective solutions for sales opportunities and usage decision blockers, and helping ensure that these solutions are implemented.
Sharing practical knowledge with partners to drive the sale, deployment, and adoption of Microsoft solutions.
Shaping current and future products, marketing strategies, and customer centricity ideas through your feedback to sales, marketing, and engineering.
You will stay sharp, share your knowledge and learn practices from others.
We encourage all our employees to continuously maintain and enhance their technical, sales, professional skills and competitive readiness.
Complete readiness and attain Level-300+ knowledge, expertise and demo capabilities.
Contribute to the Technical Specialist Community.
Attain quarterly and annual objectives defined collaboratively with management.
Your knowledge will be enhanced and shared by participating in internal Microsoft technical communities and in the broader industry through events, blogs, whitepapers, training and articles for your domain.
You will be recognized for sharing, learning and driving individual work that all result in business impact for customers, partners and within Microsoft. We encourage thought leadership and leadership from every employee.
Be a technical Challenger seller to drive digital transformation.
Active participation in a fast-paced high-energy market segment and balance multiple projects in a team-selling environment.
Qualifications
Infrastructure technologist. Deep experience with, and ability to explain key benefits, trade-offs, and architectures in the Customer Relationship Management (CRM) space required
Cloud Trust. Demonstrated knowledge of identity, authentication, security, privacy, and compliance, and how they factor into cloud and hybrid solutions preferred.
Technical breadth. Customer experience with cloud and hybrid infrastructures, architecture designs, migrations, and technology management preferred
Technical depth. Technical experience with the functional and technical aspects of enterprise applications required
Collaborative. Able to work cohesively with customers, members of the Microsoft (or similar) sales, services, and marketing organizations and Microsoft (or similar) partners required.
Excellent Communicator. Communication and collaboration, organizational, presentation, deep technical product demo, writing, and verbal communication skills required.
Executive Presence. Validated experience engaging with senior level executives preferred.
Consultative Technical Selling and Challenger mindset. Validated experience in consultative technical selling approach, including bringing innovative ideas to customers problems and being customer focused preferred.
Performer. Highly driven passionate person who consistently exceeds goals and expectations required.
Growth Mindset. Experience and passion for learning (technical and professional skills); implementing practices from others; trying, failing and learning from that; sharing practices and knowledge for others benefit required.
Technical Knowledge
Deep functional knowledge in one or more of the following disciplines: sales, marketing, customer service, field services, connected services, project services automation, project management, fleet operations and management.
Competitive knowledge of Salesforce, ClickSoftware, Asteas Alliance, SAP, Oracle TOA, Coresystems, etc.
Cloud apps and services especially working technical knowledge of Dynamics 365 Workloads.
Cloud Trust - knowledge of identity, authentication, security, privacy, and compliance topics regarding Cloud services.
Familiarity with business intelligence and analytics related to field service and project processes
Technical knowledge of key industry partners and systems integrators supporting operational business enterprise applications
Desired Skills:
Explain, demo & prove the capabilities of Dynamics solutions.
The ability to effectively compose and demonstrate solutions aligned to customer and field service.
Remove technical and competitive blockers.
Lead cloud security, privacy, and compliance discussions.
Understand and articulate Microsoft solution value messaging and present relevant and compelling technical business case examples to potential customers.
Ability to own and coordinate technical team resources for sales opportunities by identifying necessary team member skills required to win opportunities, assemble as appropriate, and orchestrate customer engagement technical strategy.
Communicate competitive intelligence from the field to R&D and product marketing.
Optimize partner technical engagements in competitive sales cycles.
Orchestrate cross-workload solutions with Technical Sales aligned to other Microsoft products and services, such as Azure, Office 365, Enterprise Mobility, and Productivity.
Provide feedback to sales, marketing, and engineering on current and future product requirements.
Excellent communication skills: organizational, written, verbal and product demonstration.
Consummate Professional
Experience. 5+ years of related experience in technical pre-sales and/or technical consulting roles preferred.
Bachelor's degree or equivalent work experience in Computer Science, Information Technology, or related field preferred.
Microsoft is an equal opportunity employer. All qualified applicants will receive consideration for employment without regard to age, ancestry, color, family or medical care leave, gender identity or expression, genetic information, marital status, medical condition, national origin, physical or mental disability, political affiliation, protected veteran status, race, religion, sex (including pregnancy), sexual orientation, or any other characteristic protected by applicable laws, regulations and ordinances. We also consider qualified applicants regardless of criminal histories, consistent with legal requirements. If you need assistance and/or a reasonable accommodation due to a disability during the application or the recruiting process, please send a request via the Accommodation request form at https://careers.microsoft.com/us/en/accommodationrequest .
Benefits/perks listed below may vary depending on the nature of your employment with Microsoft and the country where you work.