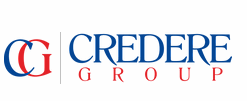 Technical Support Specialist at Credere Group
Englewood, CO 80112
Credere Group is seeking multiple Technical Software Support Consultants for a project with our Denver based client. As a Technical Software Support Consultant, you will provide Tier 2 software support working within a mixed OS environment including Windows and Linux for support resolution.

Description
This is a consulting position providing Tier 2 software support within the continental US.
Previous Software Support experience is required.
Experience with Windows Server, Active Directory, and Enterprise Server required.
Requirement Skills & Knowledge:
5+ years of previous Tier 2 software support.
Experience with Windows Server, Active Directory, and SQL Server required.
Strong written and verbal communication abilities.
Proficiency with MS Office Suite.
About Us
Credere Group is now an Eliassen Group company. This strategic partnership expands our capability to both support clients in new markets and provide clients with an expanded scope of services. Credere Group shares Eliassen Group's core values of People, Excellence, Integrity, and Results. For more information, please see https://www.linkedin.com/company/eliassen-group/ or visit http://www.eliassen.com .
Credere Group is a dynamic business partner, providing progressive consulting and talent optimization solutions to our clients. We move beyond the procurement of human capital to the creation of highly-connected delivery teams committed to our clients. In more simple terms, we help our clients to achieve greater levels of success by solving their biggest challenges. Visit us at https://www.crederegroup.com/
Credere Group an Eliassen Group company is an Equal Opportunity Employer (EOE/AA).
Paid Holidays
Prescription Drug Coverage
Medical, Dental and Vision
Life Insurance
Professional Development
401K