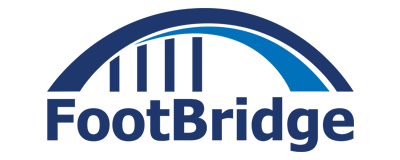 Technical Writer at FootBridge
Chelmsford, MA 01824
Technical Writer
Currently seeking a Technical Writer for a long-term contract opportunity in Chelmsford, MA.
Primary Responsibilities Writes, creates, illustrates, and edits installation, maintenance, and other publications for print or CD on company products in support of Marketing and Service. Researches engineering schematics, technical design specifications, drawings, and other documentation working with Engineering, Manufacturing, and other staff as needed. Acquires and organizes technical data and other source material into a professional, readable document for presentation to and use by customers. Ensures timely release or updates are made in accordance with established schedules. Recommends and implements formats for corporate templates for use by manufacturing, service, and marketing. Writes, releases, and supports procedures that define layout and formats to ensure ease of reading and editing while providing a professional appearance of documents. Ensures all documents are managed and controlled in accordance with configuration control practices. Supports other programs and assignments.
Required Skills/Experience:
Familiar with all aspects and programs of the MS Windows environment.

Knowledgeable in use of Adobe programs including FrameMaker and Acrobat.

Experience with MadCap Flare.

Knowledge of imperative style and step-by-step procedural instruction.

Demonstrated ability to communicate with technical and marketing personnel as needed.

Associates or Bachelors degree with 3+ years of writing and publication experience.
Benefits:
Competitive hourly pay rate.

Health, Dental and Vision insurance.

Life and Disability Insurance.

401k.

Paid Sick Time.

Opportunity for temp-to-perm.
If you feel this could be the right opportunity for you, please apply immediately and a FootBridge representative will contact you to take the next step.
About FootBridge:
We deliver strategic recruitment and staffing solutions for growing companies while offering rewarding careers and opportunities for our employees, consultants, and team members. Our focus is connecting client partners with personalized solutions to support current business needs. The FootBridge team is committed to building trusted relationships through our core values while having fun and supporting friends and family. To the core, we believe in accountability, transparency, integrity and excellence. Divisions of expertise: Energy, Industrial, Chemicals, Construction, & Manufacturing
Flexible Spending Accounts
Paid Holidays
Medical, Dental and Vision
Paid sick days
Parking
Long Term Disability
On Site Cafeteria
Vacation/paid time off
401K
Free Food and Coffee
Work From Home
Military Leave
Life Insurance
Employee Referral Program
Performance bonus
Professional Development
Flexible Schedules
Employee Events
$50,000.00 - $60,000.00 /year