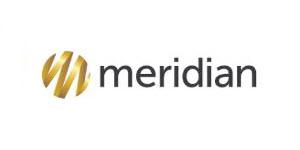 Technical Writer at Meridian
Detroit, MI
This hidden gem is expiring soon - don't miss this opportunity.
Overview
Who we are:
Meridian, a WellCare Company, is part of a national network of passionate leaders, achievers, and innovators dedicated to making a difference in the lives of our members, our providers and in the healthcare industry.
We provide government-based health plans (Medicare, Medicaid, and the Health Insurance Marketplace) in Michigan, Illinois, Indiana, and Ohio.  As a part of the WellCare Family of companies, we deliver healthcare excellence to millions of members nationwide.
Our associates work hard, play hard, and give back. Meridian associates enjoy an exceptional experience and culture including special events, company sports teams, potlucks, Bagel Fridays, and volunteer opportunities.
A Day in the Life of a Technical Writer:
This position is responsible for creating accurate and complete technical documentation to support internal IT systems and processes as well as the company's proprietary software. This position requires the development and editing of technically-oriented IT documentation, as well as compliance with associated supporting processes necessary to satisfy IT Department SASE audit requirements, operational stability, and ongoing department effectiveness.
Responsibilities
Conduct interviews with IT Department personnel and other business-side personnel as necessary to capture requisite content and to identify additionally required documentation needs
Develop technical documentation for existing and future proprietary Meridian applications, including in line Help and User Guides, per existing/approved document templates and documentation development processes
Develop technically-oriented "Run Book" documentation for IT side application and operational support per existing/approved document templates and documentation development processes
Manage technical writing assignments to completion per the technical documentation development process throughout all phases (from initial research and development through subsequent revision, implementation, and perpetual maintenance)
As necessary, technically edit new and existing documentation generated by both IT and business-side personnel to ensure alignment with existing technical documentation standards and guidelines
Maintain project related business documents (project status sheets, project plans, timelines, etc.) and utilize those documents to inform IT leadership of ongoing efforts/status
Perform other duties as assigned
Qualifications
Education:
Bachelor's degree in computer science, information technology or related field is required

Degree requirements may be substituted with an equivalent combination of education, training and experience working in an IT organization
Experience:
Minimum of three to five years of experience writing technically-oriented documentation. IT related is preferred.
One to three years of experience working in an IT Department setting preferred
Health Care experience preferred
Knowledge:
Practical knowledge of industry documentation standards
Practical experience utilizing technical writing industry standards
Practical knowledge of documentation technologies, including Adobe "RoboHelp" preferred
Health Care Industry knowledge (Medicaid rules/regulations, Medicare rules/regulations, etc.) preferred
Skills:
Advanced skills in technical writing and capability in authoring clear and concise process- orientated technical documentation. Candidate must be thorough and detail-oriented
Superior command of the English language including rules and usage
Strong research skills including gathering and analyzing data from multiple sources (subject matter experts, project managers) to develop technical process documentation and supporting materials
Ability to  support  the  development  of  business-orientated documents,  metrics  and project timelines
Ability to be self-motivated, adaptable, hands-on, and display demonstrated ability to multi-task and troubleshoot
Strong organizational skills
Microsoft Office including Word, Excel, Visio, Project, PowerPoint, and Outlook
Experience using other documentation platforms (i.e., "Confluence" Wiki) a plus
Experience with Adobe "RoboHelp" preferred
Abilities:
Ability to meet required deadlines
Ability to troubleshoot and manage problems independently
Demonstrated success as a self-starter. Must have the ability to work independently and with minimal supervision
Ability to solicit and adhere to work-related priorities and deadlines, while balancing multiple projects simultaneously
Ability to easily migrate between working in a team environment and independently
Extreme attention to detail
Eagerness to learn new business processes and systems
Able to quickly adapt to changing requirements and direction
Three to five years of proven success working in a deadline driven environment
What Meridian can offer you:
Our healthcare benefits include a variety of plans that are effective on the first day of employment for our new full-time team members.
Opportunity to work with the industry's leading technologies and participate in unique projects, demonstrations, conferences, and exclusive learning opportunities.
Meridian offers 401k matching that is above the national average.
Full-time Meridian employees are eligible for tuition reimbursement towards Bachelor's or Master's degrees.
Meridian was named Detroit's #1 Fastest Growing Company by Crain's Magazine, so it is a great time to get involved with Meridian. 
Equal Opportunity Employer
#MSTR