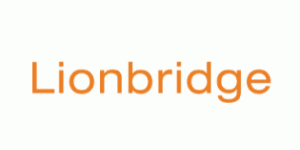 Technical Writer at Lionbridge
Dublin, CA
Lionbridge enables more than 800 world-leading brands to increase international market share, speed adoption of products and effectively engage their customers in local markets worldwide. Using our innovative cloud technology platforms and our global crowd of more than 100,000 professional cloud workers, we provide translation, digital marketing, global content management and application testing solutions that ensure global brand consistency, local relevancy and technical usability across all touch points of the customer lifecycle. Based in Waltham, Mass., Lionbridge maintains solution centers in 28 countries.
Employee Sub-Group: Regular FT Hourly
Work Schedule:
Location: Dublin , California
Position Title: Technical Writer
Req: 23442
We are seeking a well-rounded candidate who has strong technical writing skills in the life sciences field, as well as expert level knowledge using Adobe FrameMaker. The preferred candidate will have 5+ years producing customer-facing product documentation and an in-depth knowledge of coding, linking, and formatting concepts.
Responsibilities:
Design and develop written and/or visual product-related information, including hard copy, web, and online information
Analyze product specifications to define technical content
Produce Diagnostic lab manuals and other business documentation to spec, including User Guides or IFU, Online Help, Quick Start Guides, Installation Manuals, Release Notes, etc.
Write, research, build, compile, and test online information
Effectively communicate with subject matter experts and convert knowledge received to audience-specific deliverables
Adhere to standards and style document; as well as templates, scripts, style sheets, and graphic libraries to ensure common look and feel
Improve editorial standards for documentation and recommend new standards, as needed
Set up own work space, loading/unloading software, and general problem-solving
Manage own time and projects
Be flexible to rapid project changes
Desired Experience:
Experience writing user documentation for medical devices.
Experience with Content Management Systems (CMS) and document control.
Experience with Schema ST4.
Preferred Experience:
Experience using xMetal or Structured Framemaker.
Experience producing multiple output, single-sourced document variants.
Working knowledge of document development, organization, design principles, and style guide development.
Required Skills:
BA degree in Technical Writing, English, Journalism or equivalent experience required.
Minimum of five years of technical writing experience producing customer-facing product documentation (User Guides or IFU, Online Help, Quick Start Guides, Installation Manuals, Release Notes, etc.).
Minimum of five years (proven expertise) using Adobe FrameMaker to produce and maintain large documents (200+ pages) demonstrating proficiency in setting up and using master pages, complex cross-referencing, conditional text, content variables, glossaries and indexes.
In-depth knowledge of DITA / XML / HTML / SGML coding, linking, and formatting concepts.
Excellent written, verbal and organizational skills.
Ability to work independently and balance simultaneous projects adhering to tight schedules.
Must possess excellent interpersonal skills; must be a team player.
To apply go to:
https://careers.lionbridge.com/jobs/technical-writer-dublin-california-united-states
IND17
LIONS19
Lionbridge is a global outsourcing company that combines its worldwide technical documentation, learning development and engineering expertise. Organizations rely on Lionbridge's content and engineering services to help increase the speed of production adoption and gain market share in local and global markets. Global Content and Engineering is a division of Lionbridge that supports our customer's global product lifecycle from engineering, validation, technical documentation, training, translation and engineering support. With multiple development centers across three continents, Lionbridge combines its worldwide design and development expertise with proven program management to bring life to our clients products. We strive to deliver our solutions to global users and customers in the aerospace, automotive, education, industrial, life sciences, software and teleco verticals, leveraging our multi-shore delivery platform for continuous, long-term efficiency and quality improvements. To learn more, visit http://www.lionbridge.com.
As an equal opportunity employer, Lionbridge welcomes and embraces a diverse workforce. All qualified applicants will receive consideration for employment without regard to race, color, religion, sex, sexual orientation, gender identity or expression, national origin, disability, genetic information, or protected military or veteran status.