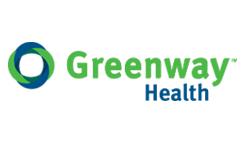 Technology IT/ Auditor - Tampa, FL at Greenway Health
Tampa, FL
Job Summary
The Technology/IT Auditor will participate in the execution of the Greenway Health Audit program including corrective action cycles, ensuring the utmost effectiveness in correctives. The Technology/IT Auditor will also be responsible for delivering impactful, Business-benefitting audit reports and follow-up in line with applicable Quality Audit standards. The Technology/IT Auditor will develop and implement audit plans for internal business processes, application systems, general controls and technical infrastructure. This role will develop recommendations to business units and IT management based on audit findings to enhance and improve operations. This position will report on audit findings and resolution to organizational leaders and monitor the status of corrective action plans to ensure appropriate and timely implementation. The Technology/IT Auditor will evaluate compliance with established policies, practices and procedures to ensure that the organization is adhering to any and all applicable governance and regulatory requirements.
Essential Duties & Responsibilities
Responsible for leading audits across the organization in accordance with applicable program dispositions, schedule and required formalization.

Supports the Compliance team in the definition, improvement and execution of a complete-scope audit program.

Ensures that the organization's Audit Management System conforms demonstrably to both internal and ISO 9001 requirements as well as additional selected recognized audit standards.

Manages the overall audit program.Analyzes audit results and implements necessary actions to resolve all issues and interpret complex regulations to ensure adherence throughout the organization.Implements measures to prevent recurrence of non-conformities by collaborating with cross-functional teams in the organization.

Provides feedback to executive leadership through periodic management review meetings.Reports on the adequacy and compliance of the QMS (e.g., results of quality audits, corrective actions quality performance), to include recommendations to remediate non-conformance.

Over time, move from management of findings to a proactive stance whereby non-conformities are prevented.Work with leadership and cross-functional teams to develop and implement a proactive culture of compliance and quality with the goal of proactive, rather than reactive responses to non-conformities.

Maintains current knowledge of required regulations.

Develop and implement educational resources for the organization related to audit requirements and best practices.