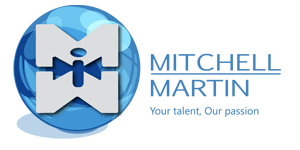 Technology Learning Specialist - Equity and Fixed Income Research at Mitchell Martin Inc
New York, NY
Description
Our client, a global financial services firm and a market leader in securities, asset management and credit services, is seeking a Technology Learning Specialist - Equity and Fixed Income Research.
Location: New York, NY
Position: Contract
Position Description
Responsible for development and delivery of technology training and desk-side coaching for the Firm's Research Division. Training programs include, but are not limited to, business unit-specific desktop applications, remote and mobile computing. The primary focus will be on training analysts so they can use technology productively to gather market data, build research theses, publish and manage client relationships. The person will also be responsible for facilitating new starter programs to Research staff.

In addition, the Technology Learning Specialist assists in ongoing identification of client requirements and in the creation and organization of source content for technical courseware.

Relevant experience in corporate training and proven ability to effectively facilitate knowledge and skills acquisition of business professionals is crucial to success.
Skills Required
Key Responsibilities:
Delivery of Technology Learning Service
• Deliver technical training and individual coaching to Firm employees and consultants.
• Act as point of contact within the assigned product suite or business unit to rapidly resolve client productivity and satisfaction problems
• Meet or exceed quality targets for instructor performance.
• Execute best practices for ensuring excellence in instructor training and performance.
• Participate in pilot training on Firm technology products and recommend adjustments to courseware to better serve internal client needs.
• Participate in activities to build the knowledge and skills necessary to support our training services at the highest level of competence

Learning Program Development
• Assist lead trainers and instructional design colleagues in the creation and revision of learning programs, including course materials, internal communications and other related client-facing deliverables.
• Work closely with other departments in the Firm to continuously improve the effectiveness of the technical training content and its delivery. This includes conducting training needs assessments of Client audiences and assisting with course development activities to improve training content and delivery quality.
• Solicit feedback from employees about technology needs and opportunities while delivering technology learning services. Use the feedback to contribute to improvements in the design, development and overall effectiveness of both Firm technology and supporting learning programs.

Communication
• Conduct peer reviews on all projects and provide feedback in timely manner using appropriate tools and timelines.
• Provide feedback to department management on classroom performance and customer experiences. Recommend actions for improvement.
• Interact effectively with department management, various technology and client teams, 3rd-party vendors.
• Assist in course development draft reviews to ensure acceptance and accuracy of courseware.
• Participate in cross-functional meetings with clients, technologists and other stakeholders.