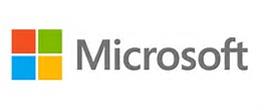 Technology Specialist - OSS Data at Microsoft Corporation
Redmond, WA 98052
Microsoft aspires to help our customers achieve their own digital transformation, leveraging the power of Microsoft Cloud solutions and services. To this end, Microsoft is investing in Technology Solutions Professionals for Azure Data & AI scenarios such as Modernizing Applications or building new Cloud Native Apps on Azure DB for MySQL / PostgreSQL / Maria DB; Designing AI and Machine Learning solutions to help the largest and most important companies in the world across all industries successfully adopt these services and realize value. Microsoft GBB Technology Solutions Professionals main goal is to win the technical decision within strategic customers and led these engagements to successful deployment.
As a GBB Technology Solutions Professionals, you will be a senior technical solution leader within our enterprise sales organization working with our most important customers. You will lead strategic Azure Data & AI technical customer engagements that will require you to deliver architectural design sessions, pilots and/or implementation support directly or through partners. The ideal candidate will have experience in customer-facing roles and success leading deep technical architecture discussions with senior customer executives, Enterprise Architects, IT Management and Developers.
You will work within a virtual team of technical, partner and consulting resources to help educate your customers at a technical level, demonstrate and prove our solutions, that lead to successful deployments that support achieving/exceeding Azure Data Services consumption revenue.Being part of this team will allow you to maintain and develop your deep technical expertise across our Microsoft Data Platform and non-Microsoft technologies.
Because of the relative complexity of these opportunities, the GBB Technology Solutions Professional forms strong v-teams across Microsoft and beyond. Candidates align their efforts with other GBB roles, our mainstream field sellers, Microsoft Services, SI and ISV partner sales executives, and Microsofts broader field leadership. GBB Technology Solutions Professionals possess extensive experience with executive customer relationships and connections both in the US and internationally. GBB Technology Solutions Professionals also possess deep knowledge of our competitors offerings, sales strategies, and relationships with our customers.
Responsibilities
Key responsibilities include:
Understand customers overall Data estate, IT and business priorities and success measures to design implementation architectures and solutions (Microsoft and 3rd party solutions)

Apply technical knowledge and customer insights to create a modernization roadmap. Architect solutions to meet business and IT needs, ensuring technical viability of new projects and successful deployments, while orchestrating key resources and infusing key Azure Data & AI technologies

Ensure all solutions exhibit high levels of performance, security, scalability, maintainability, and appropriate reusability and reliability upon deployment

Develop deep relationships with key customer IT decision makers, who drive long-term cloud adoption within their company to enable them to be cloud advocates

Be the Voice of the Customer; Share insights and best practices, and connect with Engineering teams to remove key blockers

Collaborate with other Technology Solutions Professionals in developing complex end-to-end Enterprise solutions on the Microsoft Azure platform

Maintain technical skills and knowledge of market trends and competitive insights; collaborate and share with the technical community

Be an Azure Platform evangelist for Azure Data & AIscenarios like Modernizing Applications or building new Cloud Native Apps on Azure Cosmos DB or Azure DB for MySQL / PostgreSQL / Maria DB; Designing AI and Machine Learning solutions
Primary accountabilities for this role include:
60% of your time will be spent as a key technical leader and influencer in shaping customer decisions to buy, architect and adopt Microsoft Azure Data & AI Being a member of the sales team, you will give technical briefings, demonstrations, help execute proof of concepts and design solutions leveraging partners as needed. You will directly support the market share and revenue growth of Microsoft Analytics solutions through your technical leadership in our customers.

20% of your time will be spent as a thought leader in the Azure Data & AI space. You lead by participating in internal Microsoft technical communities and in the broader industry events and publishing blogs, whitepapers, reference architecture etc in your area of expertise

20% of your time will be spent influencing the Microsoft Azure Data & AI go to market strategies by providing feedback to sales, marketing, and engineering on current and future product requirements and sales blockers you encounter
Qualifications
Experiences Required: Education, Key Experiences, Skills and Knowledge:
Professional
Technical
5+ years experience selling & deployment of Azure Data & AI solutions preferred

Knowledge of Cloud Data & AI solutions (PostgreSQL/ MySQL/ MariaDB) required

Experience in On-prem migration of OSS relational workloads to cloud and Oracle to PostgreSQL migration preferred

Experience and understanding of large-scale data deployments in enterprise-wide environments required

Deep domain expertise of Azure Data & AI solutions, breadth of technical experience, and technical aptitude to learn and adjust to new technologies and cloud trends required

Knowledge of market trends and competitive insights preferred

Understanding of partner ecosystems and the ability to leverage partner solutions to solve customer needs preferred

Experience . 5+ years of success in consultative/complex technical sales and deployment projects, architecture, design, implementation, and/or support of highly distributed applications preferred

Relationship Building. Proven track record of building deep technical relationships with senior IT executives in large or highly strategic accounts. Experience in managing various stakeholder relationships to get consensus on solution/projects.

Problem Solving. Ability to solve customer problems through cloud technologies

Collaboration and Communication.

Acknowledged for driving decisions collaboratively, resolving conflicts and ensuring follow through with exceptional verbal and written communication skills

Ability to orchestrate, lead, and influence virtual teams, ensuring successful implementation of customer projects.

Strong Presentation skills with a high degree of comfort with both large and small audiences (Senior Executives, IT management, etc.)

Consultative Technical Selling and Challenger mindset. Validated experience in consultative technical selling approach, including

bringing innovative ideas to customers problems and being customer focused

Highly driven passionate person who consistently exceeds goals and expectations

Growth Mindset. Experience and passion for learning (technical and professional skills); implementing practices from others; trying,

failing and learning from the experience; sharing practices and knowledge for others benefit
Education
Bachelor's degree in Computer Science, Information Technology, Engineering, or related field preferred
Certification in the following technologies preferred : Open Source relational technologies, PostgreSQL, MySQL, MariaDB, AI, ML