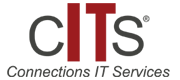 Telecom Mobility Administrator at Connections IT Services LLC
Jackson, MS 39206
Connections IT Services Managed Services Division is currently looking for Telecom Professionals with backgrounds and extensive experience as Voice Network Engineers, VOIP Engineers, Mobility Infrastructure Administrators, and Telecom Application Administrators with PCRF experience. These roles will work in a team to engage our client who is currently conducting a network upgrade and preparing for a shift to 5G. Our customer is the premier provider of Wireless, Home Internet & TV, Business Broadband, and Cloud Services for consumer and businesses in the nation. Ideal candidates should have expert technical abilities along with strong customer-facing skills to drive our customer's goals to enhance their customer-facing systems as well as internal system tools deployed by their IP Network Services
Ideal Telecom Professional for this role will have extensive hands-on experience in the following areas:
Mobility, Nokia, Cisco, Network Infrastructure, LTE, GPRS, E2E call flows/use, PCRF and DPI, Integration and troubleshooting of the LTE packet core, MME, SGW, PGW or 3G packet core, PDSN, HA, IP network architecture, engineering and operations, telecommunications, implementation, monitoring, compliance network infrastructure security policies
Position ID: cITs2910
Location:Texas, Louisiana, Mississippi, Tennessee, and Alabama
Duration: 24 Mths (Conversion to Perm Highly Likely)
Title: Mobility Administrator
The Mobility Administrator will provide expertise to manage and administer specialized network infrastructure including the mobility data core, policy and charging functionality, and data traffic optimization. This position will deliver best-in-class network performance, availability and resource utilization, including all aspects of repair, upgrades, and maintenance of existing/future networks. In addition, the Mobility Administrator will be responsible for implementing changes to simplify existing network architecture while increasing network security and operational functionality.
Responsibilities
Responsible for design, deployment, configuration, and maintenance
Own the execution of various technical, strategic, and tactical IP network projects from design to implementation
Establish network architecture and security supporting a 24 x 7, high-volume, high-availability, critical production environment, based on metrics-based KPIs.
Provide technical expertise for projects and technology upgrades including recommendations of tools/solutions and global alignment of networks.
Assist in engineering to ensure IP network architecture operations goals are met.
Qualifications
Bachelor s degree in Electrical or Computer Engineering, Computer Science, Information Technology or related field required.
5+ years of experience with comprehensive knowledge and expertise in Mobility technology Network infrastructure such as LTE, GPRS, E2E call flows/use, PCRF and DPI
5+ years of experience working on integration and troubleshooting of the LTE packet core- MME, SGW, PGW or 3G packet core PDSN, HA
Substantial technical program management experience across IP network architecture, planning, engineering and operations within a telecommunications/technology organization.
Experience managing implementation and monitoring of compliance with network infrastructure security policies.
Proven track record of driving change and transformation in network operations processes, tools and technologies through metrics-driven, automation, KPI-based methodologies, and an evidence-based operational improvement and decision-making approach to best meet business objectives and priorities.
Must be able to demonstrate in-depth technical knowledge related to routing and switching protocols and familiarity with industry best practices.
Demonstrated ability to thrive in a dynamic, fast-paced environment.
Ability to plan and execute multiple projects simultaneously.
Must have the ability to communicate effectively with all levels within the organization
- provided by Dice