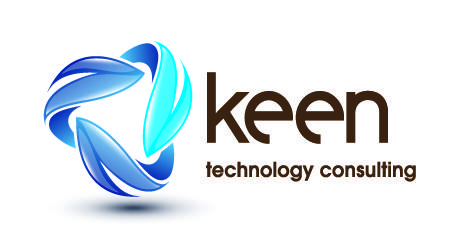 Telecommunications Analyst at Keen Technology Consulting
Alexandria, VA 22311
TCI has an immediate need for a Telecommunications Analyst in Alexandria, VA.  This is not a Corp2Corp opportunity. This is a long term contract opportunity with the possibility of hire.  In addition to competitive, market-rate based pay, TCI provides all our Consultants with Comprehensive Medical/Dental Insurance, 401k, Life Insurance and Long Term Disability benefits.


Please note that this position requires a current DoD Public Trust and a CompTia S+ Certification. 


SUMMARY


We are offering an exciting DoD Contract opportunity with our government sector client in Alexandria, VA.  If you enjoy a collaborative and creative work environment, this is a great opportunity for you to join a rapidly growing IT team. 



The Telecommunications Analyst provides advanced customer service in support of the enterprise client network environments.


RESPONSIBILITIES
Provide maintenance support of these environments to include support of fielded hardware, software and connectivity to the RDC.
The focus of this position is to coordinate with remote communications personnel to configure network access for specific customer applications based on a pre-determined implementation schedule.
Telephonically assist on-site personnel during the implementation. Document all activities related to site coordination and implementation assistance using a Windows, Windows Server and or Windows desktop system running a web-based trouble ticket/change order tracking system.
Research and resolve hardware PC, router ASA firewall configurations and architectural support), software and connectivity implementation problems by utilizing established procedures, user manuals, accessing on-line applications, or interacting with internal and external support groups. Perform network design within the constraints of remote facilities, and provide third level support to the Tier 1 and Tier 2 support personnel.
In the course of troubleshooting remote facility network problems, perform IP packet analysis to determine network errors and/or conflicts.
REQUIREMENTS
5-7 years of experience in relevant position.
Knowledge of data communications protocols and utilities (TCP/IP) and possess the ability to perform rudimentary packet analysis.
5 year of LAN/WAN/GAN hardware components (routers, switches, DSU/CSU, Cat6).
Strong working knowledge of the Windows desktop and Windows server environment.
Security+ and CCNP certificate mandatory. 
Must already have or can get a CASP certification in 6 months.
Strong knowledge of Cisco ASA and Switch configurations.
Strong working knowledge of the Windows desktop and server environment.
Strong working knowledge of PC and peripheral devices (card readers, printers, keyboard, mouse, monitor, digital cameras, and other associated hardware).
Strong working knowledge of Leased line fault isolation.
Experience using ticketing system applications.
Demonstrate strong customer service skills and prior experience with troubleshooting leased line problems required.