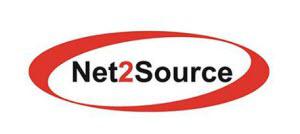 Telecommunications Engineer(Lead) at Net 2 Source
Chicago, IL 60174
Net2Source, Inc. is one of the fastest growing IT Consulting company across USA. N2S is headquartered at NJ, USA with its branch offices in Asia Pacific Region. N2S offers a wide gamut of consulting solutions customized to client needs including staffing, training and technology.
 
Telecommunications Engineer(Lead):
Location: Chicago IL
Duration: 6-month contract to hire
Interview: Phone 
Job Description
Telecommunications Engineers are responsible for the architecture and administration of best in class global collaboration technologies.  Telecommunications Engineers design, build, and support sophisticated conferencing and collaboration tools. 
Key Responsibilities:
Lead architecture, engineering, and implementation of high-end audio and video conferencing and other global collaboration solutions
Manage Cisco Call Manager and Unity administration, with bulk admin and support escalation from the helpdesk
Install, upgrade and manage CallManager and Unity on UCS
Configure and manage SIP trunks, PRI and analog circuits on Voice gateways and Cisco CUBE.
Experience with Cisco TMS, Expressway, Conductor and SX, MX series video endpoints.
Experience with Cisco WebEx and Cisco Spark/WebEx teams.
Knowledge of Turret administration a plus.
Skillset Requirements:
Bachelor's, Master's or PhD degree in Computer Science or equivalent experience
Bachelor's, Master's in Computer Science or equivalent experience
3 year or more of experience as a Telecom or Voice engineer
Deep passion for technology, collaboration tools, telecom and A/V solutions
Strong understanding of Telecom technologies including SIP, MGCP, H323, ISDN PRI circuits / circuit turn ups, RTP, WebRTC, Cisco, Polycom, Microsoft, Enhanced 911 routing (enhanced), , TMS, VCS and expressway needed.
Strong written and verbal communications skills
Strong willingness to learn new technologies needed.
Certifications such as CCNA / CCNA Voice, CCVP, CCNP voice preferred
Thanks. 
About Net2Source, Inc.
Net2Source is an employer-of-choice for over 1000 consultants across the globe. We recruit top-notch talent for over 40 Fortune and Government clients coast-to-coast across the U.S. We are one of the fastest-growing companies in the U.S. and this may be your opportunity to join us!
Want to read more about Net2Source? , Visit us at
www.net2source.com
Srish Tripathi
Business Development Manager, Net2Source Inc.
Board: 201.340.8700 Ext 614| Direct: 201.301.2809
Email Id:
srish@net2source.com|
Website:
www.net2source.com
Address: 317 George St., Suite 220, New Brunswick, NJ 08901