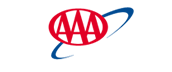 Telecommunications Engineer at AAA OHIO AUTO CLUB
Pittsburgh, PA
Teamwork. Integrity. Dedication.
Together, we make a difference.
AAA East Central is currently seeking a career-minded, service-driven professional to join our team as a Telecommunications Engineer. If you're looking to join a fast paced organization then you have come to the right place With more than 13,000 employees in 21 states, we provide legendary service to 15 million loyal members. With a constantly growing membership, we are always welcoming dedicated professionals looking to challenge themselves and build a career within our dynamic organization. You will find that being part of a very successful team is extremely rewarding.
As a Telecommunications Engineer you will work in our East Liberty Office.You must be available to work full-time 37.5– 40.00 hours per week Monday-Friday from the hours of 8:30am–5:00pm
Your Job Responsibilities include:
Under the direction of the Telecommunications Manager, provides input to ongoing strategies to improve efficiencies for the voice and data networks.
Maintains the voice and data networks in support of all phone systems, call management systems, and accompanying voice systems and video conferencing.
Implements voice development plans and implements projects in accordance with the stated business strategy.
Implements and maintains policies, procedures and training plans for voice systems administrators.
Establishes and maintains relationships with third party vendors.
Provides input contracts, SOWs and handles any vendor disputes concerning voice hardware issues.
Conducts research on emerging voice and data technologies, services, protocols and standards in support of the equipment procurement and development efforts.
Develops and conducts testing of disaster recovery plans for voice systems to detect faults, minimize malfunctions and backup systems, while improving efficiencies for business continuity club-wide.
Coordinates with Call center management to implement short and long-term improvements for the corporate call centers to ensure that cost and member efficiencies are achieved.
Researches improvements for the usage of the Club's voice 800 numbers, monthly voice and data invoices with the intended result of improved cost-effective usage of the voice and data operational budget.
Provides direction to IT staff.
Qualifications
College degree preferred; in telecom, computer science or information science desired.
In lieu of degree 5-10 years' experience in telecom field management, including voice and data vendors.
Direct technical working knowledge of AVAYA.
Strong working knowledge of the telecom vendor environment as it relates to voice and data.
Ability to analyze and provide solutions to issues that arise from voice and data system installations.
Strong detail orientation with the ability to work through difficult situations.
Possess a strong desire to learn and search out new technology solutions.
College degree in telecom, computer science or information science desired.
Call Center Platform knowledge in Genesys and WorkForce Managementdesired.
Must possess driver's license and safe driving record. Ability to work irregular hours occasionally during installations, upgrades, conversions, etc.




AAA East Central will support you by offering:




* Health Coverage for Medical, Prescription, Dental and Vision

* Paid time off including Vacation, Illness and Holidays

* Life Insurance and disability coverage

* 401(k) Savings Plan with a company match

* Employee Discounts

* Career opportunities across multiple business lines and states

* $54,000-$65,000 based on experience

'Creating members for life by exceeding our members' expectations through valuable products and legendary service.'

AAA is an Equal Opportunity Employer.