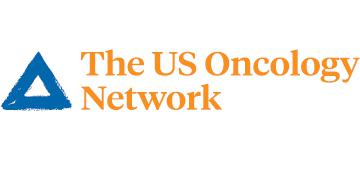 Telephone Triage Registered Nurse (RN) - El Paso, TX at The US Oncology Network
El Paso, TX
Position Summary
Texas Oncology
 is looking for a Telephone Triage Nurse to join our team!  This position will support and work at our El Paso, TX location;
7848 Gateway Blvd E, El Paso, TX 79915
.  Texas Oncology 
is the largest community oncology provider in the country and has approximately 600+ providers in 220+ sites across Texas and southeastern Oklahoma.  Our founders pioneered community-based cancer care because they believed in making the best available cancer care accessible to all communities, allowing people to fight cancer at home with the critical support of family and friends nearby. Our mission is still the same today—at Texas Oncology, we use leading-edge technology and research to deliver high-quality, high-touch, evidence-based cancer care to help our patients achieve "More breakthroughs. More victories." ® in their fight against cancer.  Today, Texas Oncology treats half of all Texans diagnosed with cancer on an annual basis.

Why work for us?

Come join our team that is responsible for helping lead Texas Oncology in treating more patient diagnosed with cancer than any other provider in Texas.  We offer our employees a competitive benefits package that includes Medical, Dental, Vision, Life Insurance, Short-term and Long-term disability coverage, a generous PTO program, a 401k plan that comes with a company match, a Wellness program that rewards you practicing a healthy lifestyle, and lots of other great perks such as Tuition Reimbursement, an Employee Assistance program and discounts on some of your favorite retailers.

The ideal candidate for the Telephone Triage Nurse will have the following background and experience: 
Graduate from an accredited program for professional nursing education, BSN preferred. 

RN state license and current registration with the State Board of Nursing in practicing state.   

Current Basic Life Support (BLS) certification. 

3-5 years nursing experience including at least one year in oncology preferred but highly desired.

Oncology experience preferred.  
What does the Telephone Triage Nurse do?
A telephone triage nurse assesses patient needs over the telephone, collaborates with a physician or qualified staff member to meet those needs, then documents all elements of care in the patient's medical record. The telephone triage nurse will accurately identify patients with high risk conditions and will direct care to the appropriate resources if they cannot be managed by the nurse and/or within the clinic. Under general supervision, provides professional nursing care for patients adhering to national and organizational standards and guidelines for specialty care and scope of practice per state licensing board. Must recognize physical, psychological, and spiritual aspects of care and participates in company-wide quality initiatives. Supports and adheres to the US Oncology Compliance Program, to include the Code of Ethics and Business Standards.

The essential duties and responsibilities:
Addresses patient calls, portal messages and emails in a timely manner.

Asks appropriate open-ended questions as well as utilizing computerized algorithms/pathways to assist in the assessment of patient's symptoms and side effect management and documents interventions. Manages a wide range of symptoms.

Assesses urgency of patient symptoms/side effects and addresses them appropriately.

Aggressively manage symptoms to prevent unnecessary emergency department and hospital utilization.

If emergency care is needed collaborated with physicians via electronic communication, face to face, or the telephone to discuss patient care needs that cannot be independently and appropriately addressed using standard orders or practice protocols.

Collaborates with providers if the patient can be seen in an outpatient clinic setting for their symptoms.

Documents all conversations with patients to maintain a comprehensive medical record. Provides clear instructions and education to the patients via the telephone and other duties as assigned.
Texas Oncology

is part of the US Oncology Network and is an Equal Opportunity Employer.  All qualified applicants will receive consideration for employment without regard to race, color, religion, sex, sexual orientation, gender identity, or national origin.

Category: Clinical 
Post to:
*N
*M


*CB




*HEC


 
The US Oncology Network is an Equal Opportunity Employer. All qualified applicants will receive consideration for employment without regard to race, color, religion, sex, national origin, sexual orientation, gender identity, disability or protected veteran status.

35.28 - 47.08 /hour
Registered Nurse
What is this?