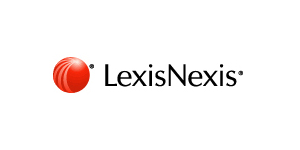 Telephonic Solutions Consultant at LexisNexis
Dayton, OH
Job Number: 588
External Description:Accountabilities:

Working closely with sales reps to help drive strategy and account plans.
Identifying leads/opportunities and sharing them with sales reps or product specialists.
Conducting virtual presentations and training to customer user groups.
Collecting feature/function requirements from customers and communicating them to the product team.
Commitment to building strong relationships.
Qualifications:
Bachelors Degree, Juris Doctorate Preferred
3 or more years of proven sales or training experience.
Ability to interact with C-level executives.
Strong communication and organizational skills.
Ability to travel to client sites (nominally, estimated at less than 10%).
RSRLNLP
LexisNexis Legal & Professional ( www.lexisnexis.com ) is a leading global provider of content and technology solutions that enable professionals in legal, corporate, tax, government, academic and non-profit organizations to make informed decisions and achieve better business outcomes. As a digital pioneer, the company was the first to bring legal and business information online with its Lexis« and Nexis« services. Today, LexisNexis Legal & Professional harnesses leading-edge technology and world-class content, to help professionals work in faster, easier and more effective ways. Through close collaboration with its customers, the company ensures organizations can leverage its solutions to reduce risk, improve productivity, increase profitability and grow their business. Part of RELX Group plc, LexisNexis Legal & Professional serves customers in more than 100 countries with 10,000 employees worldwide.
LexisNexis, a division of RELX Group, is an equal opportunity employer: qualified applicants are considered for and treated during employment without regard to race, color, creed, religion, sex, national origin, citizenship status, disability status, protected veteran status, age, marital status, sexual orientation, gender identity, genetic information, or any other characteristic protected by law. If a qualified individual with a disability or disabled veteran needs a reasonable accommodation to use or access our online system, that individual should please contact 1.877.734.1938 or accommodations@relx.com.
Job Number: R3328
Community / Marketing Title: Telephonic Solutions Consultant
Location_formattedLocationLong: Dayton, Ohio US