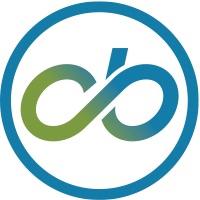 Telesales Agent at Cincinnati Bell
Cincinnati, OH 45202
Outbound Sales Representative at Cincinnati Bell
Cincinnati, OH

Job Purpose

The position reports to the Outbound Channel Manager - Consumer Sales and will be responsible for engaging current/prospective customers selling residential service for home phone, long distance, internet, and video products through outbound dialing. The agent must be self-motivated, have a thorough understanding of products and services offered by Cincinnati Bell, able to work in a fast pace environment, display exceptional customer service, and consistently meet sales goals.

Essential Functions

Utilize outbound dialing with a focus on customer acquisition, upgrading current customers, up sell, and retention
-Initiate and obtain sales through lead lists while meeting productivity metrics
-Assess customer's entertainment and communication needs, offering solutions or bundles from Cincinnati Bell
-Effectively multi-task between account management, providing feedback to customers responses, offering solutions, discussing product options, and generating service through multiple ordering systems
-Negotiate products and services offered by Cincinnati Bell utilizing promotional offers generated by marketing.
Place orders for new service and/or changes to existing service through multiple internal ordering systems
Maintain, track, change, and input leads through SalesForce.com
Take direction from upper management and complete administrative duties
Develop and maintain relationships with current customers; follow up by email/phone thanking them for their business and informing them of Cincinnati Bell's referral program

Education

Four years of High School or equivalent

Experience/Background

0 to 2 years' experience
Prior experience in sales or marketing highly preferred
Prior experience in telecommunications preferred
Prior experience in a call center preferred
Strong organizational and time management skills preferred

Special Knowledge/Skills

Excellent oral, written, and interpersonal communication skills necessary
Knowledge of Microsoft programs and applications
Advanced knowledge of Cincinnati Bell products and service
Ability to work independently within a team environment with minimal supervision adhering to performance measurements and sales goals
Proficient problem solving and analytical skills
Demonstrated success working in a sales environment

Disability Accommodations

Cincinnati Bell and cbts is an Equal Employment Opportunity / Affirmative Action employer and we provide reasonable accommodations for qualifying individuals with disabilities and disabled veterans in our job application and interview procedures. If you would like to request an ADA accommodation for any part of the application and/or interview process, please contact our HR Compliance Department at (513) 841-6310 or send an email to

recruiting@cinbell.com

. If you should have any difficulty, you may use our alternative methods to express your interest in employment. A wonderful career awaits you!

We are an equal opportunity employer and all qualified applicants will receive consideration for employment without regard to race, color, national origin, ancestry, age, disability, religion, gender, sexual orientation, gender identity, gender expression, protected veteran, military status or any other characteristic protected by law.