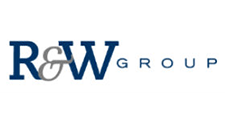 Law firm Sr. Financial Analyst at R & W Group
Washington, DC 20006
Are you a financial analyst with law firm experience?  Do you want to work for one of the top law firms in the country?    If so, R & W Group has a fantastic new opportunity!  
One of our favorite law firm clients is looking for a Sr. Financial Analyst to join their Accounting & Finance team. In this role you would be responsible for providing financial consulting and strategic support to management including preparing financial presentations, practice group/segment analysis, industry/peer group comparisons, timekeeper/client profitability as well as information to complement/support/clarify summary data and better inform the leadership team.
 You would also be responsible for the following:
 • Maintain and develop financial models in order to analyze and interpret information and understand key underlying drivers impacting profitability.
• Responding to financial and statistical surveys.
• Assisting in the maintenance and management of the firm's profitability model.
• Preparing higher level analyses and financial commentary on key financial indicators for the CFO and Firm Management.
• Playing a lead role in preparing and managing the annual firm budget and quarterly forecasts as well as administering the firm's budget software.
 You should have the following:
 • Bachelor's degree in Finance, Economics or Accounting.
• Five to seven years of experience in financial analyses or related field.
• Current or previous law firm experience is highly desired.
• Advanced skill level for Excel and MS Query/SQL is necessary.
• Solid understanding of tables and fields in various firm databases.
• Demonstrated understanding of financial concepts, statements and analysis.
• Excellent analytical skills.
Great team, beautiful offices, solid compensation and benefits.   Apply on-line or register with us at www.r-wgroup.com   
88,226 - 114,639 /year
Senior Financial Analyst
What is this?