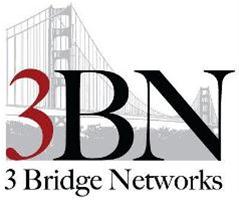 Vice President of Accounting and Finance at 3 Bridge Networks
Foster City, CA 94404
This is a Vice President of Accounting and Finance role with a Private Equity Real Estate fund that owns and operates a diversified portfolio of commercial properties across the Bay Area. The Vice President of Accounting and Finance will be a seasoned leader with at least 7-10 years of finance experience in real estate. This position will be responsible for accounting, finance, and reporting for the firm's real estate investments through various entities including real estate investment funds, JV's and individual LLC's.
RESPONSBILITIES:
Forecasting and Cash Management
Manage cash for funds and properties to ensure adequate capital is available to meet various needs.
Model cash flow forecasts at the property and fund level.
Develop multi-year business plan to assist management planning.
Oversee preparation of annual property and fund level budgets.
Understand capital requirements for projects and interface with internal real estate team.
Reporting, Communication and System Management
Hire and direct outside accounting firms to prepare audits and reviews of annual financial statements.
Manage preparation of quarterly and annual reports for Real Estate Funds.
Produce monthly financial reports.
Oversee fund and company financial statements.
Perform all required lender reporting for various properties.
Accounting
Hands on management of the accounting department staff, including selection, training and development.
Responsible for all tax and financial accounting for the company, funds, properties and partners.
Source, implement and manage account system software.
Oversee annual tenant expense settlements to maximize recovery.
Maximize favorable tax treatments for income and capital transactions.
Monitor property tax assessments and file protests as needed.
Oversee accountants and property management in tenant CAM audits.
Compliance, Controls and Systems
Implement and manage control procedures for GAAP compliance.
Manage distributions and operating agreement requirements.
Manage company record storage and retention for compliance.
Oversee property, casualty and liability insurance for properties and company.
Interpret, analyze, and recommend improvements to systems and financial performance.
REQUIREMENTS:
Bachelor's degree minimum, CPA is preferred.
7 to 10+ years prior financial experience in real estate.
Familiarity with FINRA and SEC compliance requirements as they relate to real estate fund investments and offerings.
Demonstrated track record of hands on financial management.
Thorough knowledge of accounting systems and software.
Excellent verbal and written communication skills.
Meticulous attention to detail and accuracy.
Team oriented but able to work independently.
Proven leadership and management skills.
High level of integrity and dependability with a strong sense of urgency and results orientation.
Strong interpersonal skills, including the ability to communicate and manage well at all levels of the organization.
151,253 - 204,993 /year
VP / Director of Finance
What is this?