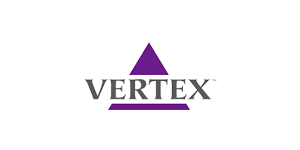 Temporary Contract Specialist, Contracts and Collaborations at Vertex Pharmaceuticals Inc.
Boston, MA 02210
Job Description:
The Contract Specialistwill be responsible for the completion of agreements relating to the support of outsourced services for research and  development (R&D) programs, including but not limited to confidential disclosure, consulting, outsourced services, master services, material transfer, sponsored research, licenses, amendments and other external activities associated with Vertex's global outsourced research and development efforts.
 
The successful candidate will manage the generation of agreements using legal templates, negotiate terms and conditions with for-profit and non-profit groups (CROs, academic laboratories, university technology transfer offices, etc.), coordinate the final execution of the agreements and associated procurement for research, preclinical, and pharmaceutical sciences contracts as well as produce progress reports as required.
 
The successful candidate will also contribute to efforts to streamline and optimize the process for more effective and efficient outsourcing and contracting.
 
Day to day duties include:
 
•     Drafting and negotiation of various preclinical and research agreements using legal templates
•     Manage vendor relationships and negotiations 
•     Supports cross-functional relationships with Preclinical Safety Assessment, Bioanalysis, DMPK, Research, Legal, Corporate Compliance (OBIE), Finance, and Strategic Sourcing groups 
•     Schedule and lead meetings and contract negotiations with business representatives, draft meeting minutes when appropriate 
•     Keep track of terms and key issues relating to ongoing agreements 
•     Enter agreements and associated data into a database and financial management systems 
•     Keep updated files and prepare reports as required 
•     Supplier management and negotiations related to cost, terms, etc. 
•     Performs follow-up activities for accounts payable/procurement issues as necessary for relevant functional  groups 
•     Works closely With Vertex's Legal, Preclinical Safety Assessment, Bioanalysis, DMPK, and Pharmaceuticals Sciences groups and other relevant functional groups for review and escalation of contract and budget issues
Qualification:
Bachelor's Degree with a major in the life sciences, chemistry, pharmaceutical sciences or other relevant field 
•     Contracts management experience
 •     Excellent verbal and written communication skills 
•     Proficient with standard office software applications (MS Excel/Word/PowerPoint) 
•     Ability to work well independently and with others 
•     Effective cross-disciplinary communication skills and an eagerness to creatively engage the Vertex legal team, scientists, and business leaders to fully understand complex issues and craft innovative solutions 
•     The intellectual curiosity, critical thinking, systems experience and drive to offer comprehensive solutions to the team, consisting of Scientists, Finance, and Legal representatives, etc., to ensure the successful, standardized organization of our research and preclinical agreements. 
•     Demonstrated ability to work successfully in a fast-paced environment 
Preferred Requirements: 
•     Experience with outsourcing and competitive bids highly desirable  
•     Experience in pharmaceutical/biotech companies ispreferred 
•     Experience with SharePoint and iManage or other similar tools desirable 
•     Experience working with external groups towards a goal where timelines are met or exceeded 
•     Proven track record of building relationships with cross functional stakeholders; internal and external