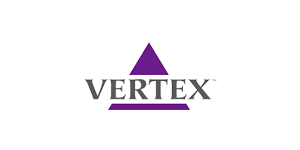 Temporary Quality Assurance Specialist - Data/Business Analyst at Vertex Pharmaceuticals Inc.
Boston, MA 02210
The primary role of this position is to lead and manage the data conversion project. Primary skills of this person should encompass data analysis and business process mapping. He/She will be analyzing the current Vertex Vendor Management reporting and analytics systems and processes. As a result of the assessments and analysis, he/she is to create, design and document specifications as requested by the Vendor Management Team.  The objective of this role is to expand and improve data collection, analysis, and interpretation for the Vendor Management Team.  This role is key in the transformation of the Team's future state in data and process mapping.  
Key Responsibilities:
 The responsibilities of this position include, but are not limited to, the following:
Create and develop functional requirements of systems to improve quality, performances, external interfaces, and constraints.
Carryout analysis of requirements by checking for derived requirements that are logical to customers' requests.
Outline requirement specifications with the use of standard templates for both used cases and detailed software.
Ability to create requirements traceability information and record requirements status during the project.
Monitor changes to baseline requirements with the use of effective application of change control processes and tools.
Make contributions in the development of Test Plans and Test Scripts and perform test execution as required.
Developing and implementing data analyses, data collection systems and other strategies that optimize statistical efficiency and quality
Identifying and implementing continuous improvement opportunities.
This position is accountable to ensure the successful execution of the following:
Identifying data life cycles, data sources and chain of custody
Interpreting data, analyzing results using statistical techniques to provide and optimize ongoing reports and data visualizations
Identifying, analyzing, and interpreting business needs into business processes.
Mapping various business scenarios into workflows and data requirements.
Preferred Qualifications, skills, knowledge and abilities:
Strong analytical skills with the ability to collect, organize, analyze and disseminate significant amount of information with attention to details and accuracy.
Ability to translate business scenarios into process maps.
Highly skilled in Excel, Word, Visio and other word processing software programs.
Showcase good analytical and evaluative skills in tasks.
Showcase good written and oral communication skills.
Ability to multitask and adapt to a fast pace working environment
Have good interpersonal skills.