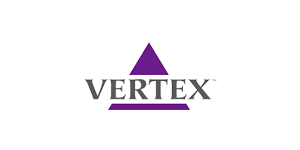 Temporary Scientific Associate II, Chemical and Materials Engineering at Vertex Pharmaceuticals Inc.
Boston, MA 02210
Job Description:
Temporary Contract, 6 Months
Vertex is seeking a talented individual to join our Materials Assessment group in the Engineering & Materials Science Department in Boston, MA. Engineering & Materials Science at Vertex plays a vital role in bridging the gap between new pharmaceutical discoveries and commercial products. The group works to design, validate, and implement predictive models and advanced characterization techniques in the interest of scaling down process development and streamlining formulation design. These approaches are applied to Vertex's expanding drug development programs from early development up through commercialization. 
The successful candidate will be a self-motivated individual able to contribute from a lab-based role. Strong communication and organization skills as well as technical aptitude and creativity are required for success in this position.
Key Responsibilities:
Participate in the planning and execution of experiments to support drug substance and drug product development
Independent, responsible use of laboratory instruments and sample analysis
Maintain accurate records and results via a laboratory notebook
Interpret and communicate summarized results
Qualification:
B.S degree in materials science, chemical engineering, mechanical engineering, or related field
0-3 years of relevant industry or laboratory experience
Strong, documented academic performance
Demonstrated ability to develop solutions to open-ended problems with innovation
Effective collaboration skills for work within multidisciplinary teams
Hands-on lab experience with powder or other materials characterization a plus