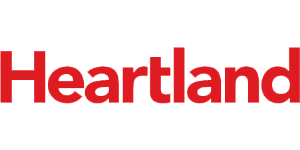 Territory Manager - B2B Sales at Heartland Payment Systems
Silver Spring, MD 20910
Job description
Territory Sales Manager
Are you a sales executive who loves to build winning sales teams from the ground up?
Does a fair, transparent comp plan, with uncapped earning potential (commissions, residuals, bonus) attracts you?
Do you have an entrepreneurial mentality, where you roll up your sleeves and lead a team to win?
Do you make sales pitches to SMB c-level clients and have their respect?
Do you love to educate your team on how to use strategic distinctions to close more business?
If the above describes who you are, look no more. Join us today!
We are an F1,000 company made of entrepreneurs that serves other entrepreneurs to grow and succeed.
Overview
The Territory Sales Manager is the catalyst behind Heartland's success as an organization. As a consultative sales professional, the Territory Manager is responsible for driving revenue growth and bringing in net new business from prospects while managing a smaller team of sales reps.  Territory Managers set appointments with business owners to educate them about Heartland's payment processing solution(s). They do this by prospecting over the phone, face-to-face, through their networks, and building referral partnerships. Territory Managers get compensated with commission, residuals, and ownership. The compensation is highly leveraged with the opportunity for creating passive income.
Role
Your role as a Territory Sales Manager is to close sales of our business solutions with merchants throughout the area. You will work closely with your local Division Manager to set appointments with business owners over the phone, face-to-face, through your network, and via referral partnerships that you build. You will then run scheduled appointments, uncover needs, and present Heartland solutions to close sales in our vertical target markets (restaurants, retail, medical, lodging, auto repair, salons, etc.). The Territory Sales Manager reports to a Division Manager.
During the training/ramp-up period, your DM will accompany you on your initial appointments to train you on our short-cycle sales process using Atlas, our groundbreaking tablet-based CRM platform for lead generation, sales presentations, on the spot client financial analysis, and paperless contract processing. Training and coaching Relationship managers (direct sales) that report to you. During the rookie ramp-up period, a Territory manager, will accompany Relationship managers on their initial appointments to train. Continue to work with reps on cold calling and deal closures. You will then have the freedom to set your own work schedule while working primarily from a home office and maximizing the upside of residuals on the business you bring in.
What makes a great Territory Manager?
o   Drive for Results
o   Confidence
o   Commitment
o   Coachable
o   Strategic Thinking
o   Empathy
o   Likeability
o   Independence
o   Positivity
o   Assertiveness
o   Integrity
o   Resilience
Does this describe you?
Career Path
·       Advancement within Heartland organization in as little as three months
Responsibilities include:
·       Prospecting for and running dynamic sales presentations
·       Explaining our value proposition to clients via Atlas CRM on your iPad or tablet
·       Closing sales of our payment processing services (Card Processing, Payroll / HR Outsourcing, Loyalty Marketing)
·       Educating merchants and business owners on the payment processing industry
·       Upselling current clients on our gift marketing, payroll, and other products and services
·       Maintaining regular communication with your Division Manager
·       Training and coaching Relationship managers that report to you
·       Locally networking to find professional sales reps to join your team
Job Requirements
·       Excellent prospecting, resourcefulness, communication, presentation and networking skills
·       Works well independently and as part of a team
·       Incentive-driven sales "hunter-performance based"
·       Professional demeanor and impeccable integrity
·       High sense of urgency and innate sales talent
·       Must enjoy cold-calling and speaking with people face to face
·       Experience dealing directly with small to mid-sized, local business owners and decision makers
·       Experience closing in a fast sales cycle: 5 - 10 sales per month
·       Performance-based compensation model
·       Previous Top Performer status in an outside sales position
·       Proven track record of pipeline development and closing sales
·       Ability to pass a background check
·       Valid driver's license and auto insurance
·       Computer literacy
·       Membership in a business or merchant association or a networking group a plus
·       Bilingual skills a plus
Compensation - Benefits:
W2
401K with company match
Benefits: Medical, Dental, Life, & Disability
Apply to learn more