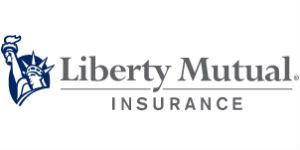 Territory Manager - (Job Number: 112451) at Liberty Mutual Insurance
Plano, TX
Description
Advance your Marketing career at Liberty Mutual Insurance- A Fortune 100 Company!
As a Marketing Manager, you will be responsible for developing and managing communication strategies and programs.  You will consult with business unit management and to provide communications support to external and internal audiences.
 Responsibilities:
Leads and manages agency management process for assigned territory to meet overall territorial and regional financial objectives.  Participates in regional STP, ADP, and agency planning process.  Responsible for development, implementation and monitoring of agency territorial strategy with  AVP/RVP.  Responsible for the coordinating and leading the agency review process.  Gathers relevant data and prepares required exhibits with the assistance of agency management team (underwriting, agency interface, customer accounting loss control, claims, etc.)  Responsible for development of actionable agency management account plans with agency management team (e.g. aggressive growth plans and rehab plans, and termination plans).  Refers rehab plans and large/strategic agency action plans to AVP Agency Management/RVP.  Prioritizes service/resource allocation to assigned agents based on action plans, agency needs and relative agency importance.  Executes agency plan and frequently monitors company's and agencies' progress relative to plan.  Pro-actively develops and executes appropriate next steps if agency account objectives are not met.  Recommends termination of consistently unprofitable agents to AVP Agency Management/RVP.
Oversees assigned agency interactions.  Manages individual agency relationships.  Communications agency rehab/growth plans to agent.  Addresses agency concerns and identifies unmet needs.  Gathers feedback on company via agency surveys.  Communicates key company marketing and underwriting messages to agents.  Communicates company agency benefits and preferred focus/niche areas. Coordinates and/or educates and trains agency staff in company products, marketing programs, underwriting focus, claims, loss control and accounting procedures, etc.  Provides company marketing materials and responds to agency product/focus questions.  Identifies opportunities for utilization of agency interface and other technology opportunities.  Collects data on key agent accounts, potential book rollovers and sponsored marketing opportunities.  Supports remainder of agency management team in resolving agency/insured problems "in the field".  Participates in insured visits with agency/underwriter/loss control/claims as necessary. 
Gathers and analyzes competitive data that impact the company's position relative to key competitors (product, price, service, etc.) during agency visits. Communicates relevant agency account and territorial developments to agency management team and AVP/RVP.  Prepares periodic updates on territory results and issues for AVP Agency Management/RVP.  Communicates status of potential growth opportunities to AVP and relevant team leaders (target accounts, rollovers, sponsored marketing, etc.).  Schedules agency management team meetings to address specific issues (as necessary).  Participates in annual rate and product review meetings.
Maintains agency suspect list for assigned territory and utilized the list to Prospect and appoint qualified agents to generate growth opportunities.  Participates in industry organizations and reviews relevant publications to keep abreast of marketplace changes.
Performs other duties as assigned.
Qualifications:
Bachelor's Degree or equivalent Years' Experience: 5 - 10 years of progressively more responsible insurance sales and management work experience.
Must be licensed by the state if required.
Special Skills or Competencies: In-depth knowledge of company services, products, marketing techniques, insurance contracts, risk funding and rating plans, and industry trends.
Well-versed understanding of marketing principles.
Working knowledge of claims, loss prevention, underwriting, administration and sales operations.
Highly effective written and oral communication skills, including presentation, persuasion, timing, tact and negotiation skills.  
Benefits:
We value your hard work, integrity and commitment to positive change. In return for your service, it's our privilege to offer you benefits and rewards that support your life and well-being. To learn more about our benefit offerings please visit: https://LMI.co/Benefits
Overview:
At Liberty Mutual, we give motivated, accomplished professionals the opportunity to help us redefine what insurance means; to work for a global leader with a deep sense of humanity and a focus on improving and protecting everyday lives.  We create an inspired, collaborative environment, where people can take ownership of their work; push breakthrough ideas; and feel confident that their contributions will be valued and their growth championed.
We're dedicated to doing the right thing for our employees, because we know that their fulfillment and success leads us to great places. Life. Happiness. Innovation. Impact. Advancement. Whatever their pursuit, talented people find their path at Liberty Mutual.
Job
Marketing & Communications
Primary Location
US-TX-Plano
Schedule
Full-time
Education Level
Bachelor's Degree (±16 years)
Shift
Day Job
Travel
Yes, 10 % of the Time