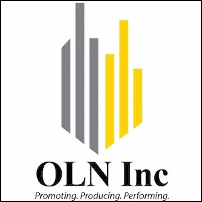 Territory Business Sales For Amazon and AT&T - Entry Level Opportunities Available at OLN Inc
Long Beach, CA 90810

Check Out The Company Site
Outsourced Licensee Network is a boutique outside B2B direct marketing company based in Long Beach. We have been in business for over 10 years and have been hired by elite companies in multiple industries to be the face behind their logo in Southern California. Being able to provide clients with face to face representation provides them with an opportunity to connect with customers in a way that can't be substituted through any other form of marketing. We therefore are seeking out team members that are personable, professional and are able to consult and build relationships with business decision makers. Currently we are subcontracted by AT&T Business and Amazon.

For Amazon we are hired to set up communities with Key for Business (amazon.com/kfb). Territory sales managers are responsible for going to local multi-dwelling properties in Southern California and work with condominiums, apartment buildings and building portfolios to ensure they're set up with this complimentary service. Having KFB ensures an increase in safety of the building and logistic efficiency when it comes to deliveries, as well as standardizing the process and making the properties more marketable to tenants.

For AT&T Business we are hired to ensure all qualified businesses are up to date with the fiber optics for their telecommunication network. Territory sales managers are responsible for going to local small business in Southern California and work with CEO's, presidents, and managers of businesses to do price/cost analysis and figure out if there's opportunities for them to take advantage of AT&T's fiber optic network. Having fiber ensures top of the line quality when it comes to business internet as well as the fastest and most reliable connection.

As a territory manager, the day to day involves getting on a virtual morning huddle call with the team or coming into the office with the team to review the day, goals, and discuss strategy. Following the huddles, the team goes out to assigned territories with an iPad pre-loaded with Salesforce leads, client marketing collateral and PPE gear and meeting with qualified decision makers and help consult them to make decisions that will make a positive impact on their businesses.

It is a Monday-Friday position. Although most pay components are negotiable, we offer a $600 guaranteed wage, as well as commissions, bonuses, $200/month gas allowance, health allowance, and other benefits. This is a W2 full time position.

We do offer management training opportunities for people interested in growth. People that achieve sales targets have opportunities to follow a growth track that allows them to be cross trained in areas of leadership, team development, and operations.

Experience is not required due to our comprehensive training program however we do appreciate having people that come in that understand the b2b outside sales environment and understand the importance of working well both independently and in a team dynamic.
40,000.00 - 75,000.00 /year
Base Draw + Commission + Bonuses