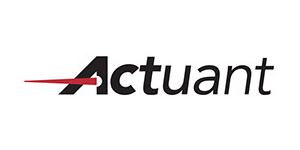 Territory Sales Manager-Southeast at Actuant
Dallas, TX
Power-Packer engineers and manufactures a robust and innovative line of hydraulic position and motion control products that have become the gold standard in excellence for tilting, latching, leveling, lifting and stabilizing systems used in many of today's most demanding markets. A majority of Power-Packer hydraulic components and systems are custom designed to meet precision specifications. Power-Packer serves customers throughout the world, including OEMs and Tier 1s in diverse end-markets. To best meet the needs of a global customer base, company headquarters are strategically located in the United States and The Netherlands, with support from manufacturing plants in the U.S., The Netherlands, Turkey, Mexico, Brazil, China and India. Power-Packer also includes Yvel, a manufacturer of latches located in France.
Power-Packer is wholly owned by Enerpac Tool Group. Enerpac Tool Group is a premier industrial tools and services company serving a broad and diverse set of customers in more than 25 countries. The Company's businesses are global leaders in high pressure hydraulic tools, controlled force products and solutions for precise positioning of heavy loads that help customers safely and reliably tackle some of the most challenging jobs around the world. The Company was founded in 1910 and is headquartered in Menomonee Falls, Wisconsin. Enerpac Tool Group trades on the NYSE under the symbol "EPAC".
For further information on Enerpac Tool Group and its businesses, visit the Company's website at https://www.enerpactoolgroup.com/.
Job Title: Territory Sales Manager-Southeast
Territory: Southeast United States - Georgia, Texas, Oklahoma, Florida, South Carolina
Summary – basic function of the role
The Territory Sales Manager is responsible for selling assigned products and services by generating new prospects and calling on assigned customer accounts. Strong interpersonal communication and relationship building skills required to establish and maintain solid partnerships with key customer contacts including purchasing, engineering and product development staff. The candidate will have the fundamental capability of selling of differentiated products and solutions into the industrial marketplace. Traveling independently, the Territory Sales Manager will have the unique capability to recognize end users' needs and recommend products or system solutions to fulfill those needs. Exceptional time management, follow-up and follow through skills are required to ensure all aspects of sales transactions are handled in a professional, ethical, and timely manner resulting closing sales and growing revenue within the assigned territory.
Key Duties and Responsibilities
Gain a thorough understanding of Power Packer's key markets, and the applications within them.
Maintain a high level of technical expertise on existing products, and rapidly develop expertise on new products. This includes application, operation and design knowledge.
Establish weekly travel plans designed to productively and comprehensively call on a combination of prospects, ongoing customer projects and maintenance customers.
Pursue new business leads by using all the resources available including reps, trade shows, networking, manufacturers, internet, as well as, leveraging internal technical sales support resources to penetrate and secure new business resulting in expanding the customer base to drive sales.
Work with the customer's purchasing, engineering and product development staff on projects and designs by offering value added services to secure future business.
Follow-thru on every level of the sales cycle by keeping touch with the customer, inside sales and manufacturing to be sure everything is completed in a timely manner and meeting customer expectations.
Participate in routine and regular sales meetings to convey the business outlook and pending opportunities.
Ensure quotations meet customer requirements by working with appropriate internal resources to gather accurate product, price and delivery information and achieve profitability expectations for highest profitability.
Work with the customer's purchasing, engineering and product development staff on projects and designs by offering value added services to secure future business.
Maintain market awareness on competitor activities, industry trends and new concepts by reading industry periodicals, networking, attending periodic update training events and trade shows to remain current on industry trends to aid in making informed decisions and adding value.
Report itinerary to management by submitting details on appointments such as; who is being visited (customer), what is the topic of the visit, when and where the appointment is to take place, so that customer activity and effectiveness can be tracked.
Skills and Competencies
Job requires the ability to influence across multiple business areas including sales, business development, operations and the end customer.
Requires in-depth technical aptitude, strong data analysis and excellent written and verbal communication skills.
Must be adept at gathering technical information about the client's needs.
Demonstrated problem solving, decision making and solutions selling experience
Proficient at working independently, but comfortable working as part of a team environment.
Ability to delegate less complex tasks to others while maintaining oversight and guidance as necessary.
Proficient in interpreting mechanical drawing and dimensioning convention is required.
Familiar with new product development and product lifecycle management processes.
Qualifications
Bachelor's degree in Business, Engineering or a closely related field is required.
3-5 years of relevant experience selling to OEM equipment manufacturers is required. Hydraulic experience a plus.
Must possess strong interpersonal, communication and negotiation skills and prior experience utilizing those skills in customer facing positions
Excellent listening and comprehension and mathematical skills, and the capacity to facilitate teamwork across departments.
Must be detail-oriented and capable of performing analytical tasks.
Proficient in MS Office applications, Word, Excel, Outlook, PowerPoint
North American travel approximately 60% - 75%.
Nice to Haves: Established contacts with industry associations and sources.
Work Environment
Position will be in a home office environment with notable time spent traveling to our manufacturing and assembly operations. Travel to customer offices or site visits will be routine.
If you're looking for a unique, exciting career with variety and potential for growth, Actuant offers challenges & extraordinary rewards for people on a global scale. Choose opportunity – choose Actuant!
EEO/AA (W/M/Vets/Disability) Employer
*LI-JH1