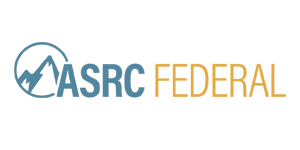 Test Automation Engineer at ASRC Federal
Moorestown, NJ 8057
ASRC Federal Mission Solutions is a premier provider of systems engineering, software engineering, system integration and project management services for real-time, mission-critical defense systems. We are seeking highly motivated Test Automation Engineers to support opportunities in Moorestown, NJ.

Responsibilities: Work in a collaborative team providing test automation solutions for the development and sustainment of Mission Critical Real-Time Systems, performing the following tasks:
      • Design and develop automation test suites for UI and backend.
      • Manage and maintain automated testing frameworks.
      • Manage product line variation in the tests and testing frameworks.
      • Isolate, replicate, and report defects to the software teams.
      • Operate using Agile software delivery methodology.
      • Enhance CI/CD pipelines with test automation solutions.
      • Provide technical guidance and mentoring to junior test automation engineers
      • Analyze requirements and software design for testability issues.
      • Support continuous improvement by refining the testing process.
      • Support CI/CD of test automation solutions to various products.
      • Stay current with the latest software technologies and best practices.

ASRC Federal and its Subsidiaries are Equal Opportunity / Affirmative Action employers.
All qualified applicants will receive consideration for employment without regard to race, gender, color, age, sexual orientation, gender identification, national origin, religion, marital status, ancestry, citizenship, disability, protected veteran status, or any other factor prohibited by applicable law.
401K
Employee Events
Employee Referral Program
Flexible Schedules
Flexible Spending Accounts
Gym Memberships
Life Insurance
Long Term Disability
Maternity/Paternity Paid Leave
Medical, Dental and Vision
Merchandise Discounts
Military Leave
Mobile Phone Discount
On Site Cafeteria
Paid Holidays
Parking
Prescription Drug Coverage
Professional Development
Tuition Reimbursement
Vacation/paid time off
Work From Home