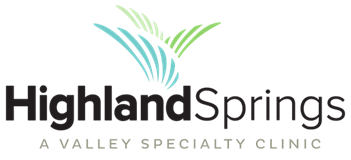 Therapist (Independent Contractor)- Highland Springs Clinic (Boise, ID) at Highland Springs Specialty Clinic
Boise, ID
What's in it for you?
Flexible Schedule: Create your own!


With telehealth available to work remotely!

Pay: $49-53/session
Location: Boise, Idaho
About the Position
Based primarily in Utah, with locations in Boise, ID and Phoenix, AZ, Highland Springs Specialty Clinic is a state-of-the-art behavioral health network of clinics that provide multi-specialty, outpatient services for a variety of conditions, including depression, anxiety, trauma, and addiction recovery. The overall mission is to significantly improve the lives of the families and individuals we serve across the lifespan and help them find happiness. 
Job responsibilities include:
Set and keep your scheduled appointments

Provide evidence-based, individual assessment, treatment planning and facilitate treatment

Document sessions using an electronic health record

Use telehealth to work remotely 
Required Qualifications 
Masters degree or higher from an accredited university/college in Social Work, Clinical Mental Health Counseling, Marriage and Family Therapy or Psychology

License required: LCSW, CMHC, LMFT, LCPC

2 years of experience with a variety of psychiatric and substance use disorders (preferred)

Proficiency using MS Office as well as the ability to learn new software programs quickly

Ability to work independently

Must hold own malpractice insurance

 
For More Information About Highland Springs:
https://highlandspringsclinic.org/outpatient-behavioral-health-programs-and-treatments/