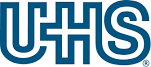 THERAPIST (MA/MSW) Full Time Psych Inpatient - (76042)
LAS CRUCES, NM
Location
LAS CRUCES, NM 88012 US (Primary)

Category
Behavioral Health - Counselor
Job Description
THERAPIST (MA/MSW) Full Time Psych Inpatient Opportunity 
Mesilla Valley Hospital is a free-standing 120 bed psychiatric hospital in Las Cruces, New Mexico that provides mental health and drug & alcohol addiction services for adolescents, adults, and seniors. Las Cruces offers a mild climate and the very best that nature has to offer with the breathtaking Organ Mountains and close proximity to the Rio Grande Valley. 
Mesilla Valley offers comprehensive benefits for the THERAPIST (MA/MSW) Full Time Psych Inpatient position, such as:
Challenging and rewarding work environment
Competitive Compensation
Excellent Medical, Dental, Vision, and Prescription Drug Plan
Generous Paid Time Off
401(K) with company match and discounted stock plan
Career development opportunities within UHS and its Subsidiaries
What do our current therapists value at UHS?
An environment that puts patient care first.  One of the most rewarding aspects of working as a THERAPIST (MA/MSW) Full Time Psych Inpatient  is providing excellent care, comfort, and security to the patients and families you treat, at their most vulnerable times.  Having the opportunity to grow, learn, and advance in your career.  Supportive and responsive leadership.  Competitive salary and comprehensive benefits package.
*UHS is a registered trademark of UHS of Delaware, Inc., the management company for Universal Health Services, Inc. and a wholly-owned subsidiary of Universal Health Services, Inc. Universal Health Services, Inc. is a holding company and operates through its subsidiaries including its management company, UHS of Delaware, Inc. All healthcare and management operations are conducted by subsidiaries of Universal Health Services, Inc. To the extent any reference to "UHS or UHS facilities" on this website including any statements, articles or other publications contained herein relates to our healthcare or management operations it is referring to Universal Health Services' subsidiaries including UHS of Delaware. Further, the terms "we," "us," "our" or "the company" in such context similarly refer to the operations of Universal Health Services' subsidiaries including UHS of Delaware. Any employment referenced in this website is not with Universal Health Services, Inc. but solely with one of its subsidiaries including but not limited to UHS of Delaware, Inc.
UHS is not accepting unsolicited assistance from search firms for this employment opportunity. Please, no phone calls or emails. All resumes submitted by search firms to any employee at UHS via-email, the Internet or in any form and/or method without a valid written search agreement in place for this position will be deemed the sole property of UHS. No fee will be paid in the event the candidate is hired by UHS as a result of the referral or through other means.
Job Requirements
EXPERIENCE/EDUCATION:  Master's Degree from an accredited college or university in Social Work or a clinically related mental health field and possess one of the following New Mexico licenses:  licensed professional mental health counselor (LPC); licensed master's social worker (LMSW); licensed art therapist (LAT); or licensed mental health counselor (LMHC); licensed independent social work (LISW); licensed professional clinical mental health counselor (LPCC); or licensed marriage and family therapist (LMFT).  A minimum of one year of clinical experience preferred. 
SKILLS:  Must have strong clinical assessment skills and have knowledge of therapeutic planning and techniques.