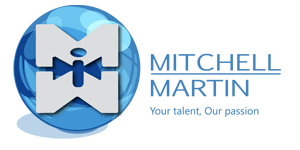 Tibco Expert at Mitchell Martin Inc
New York, NY
Description
Our client, one of the largest financial services firms, is seeking a Tibco Expert.
Location: New York, NY or Jersey City, NJ
Position: Contract (6 months)
This position requires strong technology background with extensive experience with TIBCO RTView, Enterprise Message Service and Business Works. The candidate will be primarily responsible for implementing the RTView monitoring framework across the Shared Technology Environment. The candidate must be self-directed, action and delivery oriented with excellent communication and client skills.
Qualifications:
• 8 years of overall experience in developing J2EE based applications and Object Oriented technologies.
• Extensive hands on implementation experience with TIBCO RTView.
• Experience with TIBCO - Enterprise Message Service, TIBCO Business Works
• Experience with Weblogic, BPM, Ab Initio and Business Objects.
• Very good command of SQL and workings of rational databases such as Oracle.
• Should have strong understanding and experience with infrastructure and JavaScript.
• Strong problem solving and analytical capability.