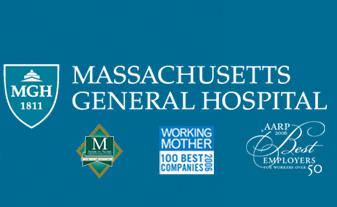 Senior Tissue Typing Technologist / 40 Hours/ Days/ BWH/ Pathology at Massachusetts General Hospital
Boston, MA
Description
true
Senior Tissue Typing Technologist / 40 Hours/ Days/ BWH/ Pathology3110801
Brigham & Women's Hospital Job Description

Job Title: Senior Tissue Typing Technologist (213MT) Effective Date: 05/01/2019

CLIA Role: Testing Personnel Testing Performed: Waived and Non-Waived Testing

Job Code: 803 Grade: 213 MT FLSA Status: Non-Exempt


Department/Unit/Section: Clinical Labs Pathology / Tissue Typing Laboratory

Reports to: Technical Director / Supervisor

GENERAL SUMMARY / OVERVIEW STATEMENT
The Senior Technologist, in their role as Testing Personnel as defined by CLIA, may perform waived and non-waived testing. Under general supervision, carries out all policies and performs all tests in accordance with the department's standard operating procedures. Works independently in an efficient and organized manner to assure accurate results and records. The work requires a professional level of knowledge to read and interpret accurately test results used by providers in the diagnosis and treatment of diseases.

Under the general supervision of the Technical Director and Clinical Supervisors, the Senior Technologist is responsible for supervision of assigned workstations including Quality Control (QC) review, training, competency assessment of staff and inventory management.

PRINCIPLE DUTIES AND RESPONSIBILITIES

Responsibilities as outlined by CLIA:

Testing Personnel are responsible for specimen processing, test performance and for reporting test results

1. Follow the laboratory's procedures for specimen handling and processing, test analysis, reporting and maintaining records of patient test results;

2. Maintain records that demonstrate that proficiency testing samples are tested in the same manner as patient specimens;


3. Adhere to the laboratory's quality control policies, document all quality control activities, instrument and procedural calibrations and maintenance performed;

4. Follow the laboratory's established policies and procedures whenever test systems are not within the laboratory's acceptable levels of performance;


5. Be capable of identifying problems that may adversely affect test performance or reporting of test results and either must correct the problem or immediately notify the general supervisor, technical supervisor, clinical consultant, or director;

6. Document all corrective actions taken when test systems deviate from the laboratory's established performance specifications; and

7. If qualified under §493.1489(b)(5), perform high complexity testing only under the onsite, direct supervision of a general supervisor qualified under §493.1461.
Exception: For individuals qualified under §493.1489(b)(5), who were performing high complexity testing on or before January 19, 1993, the requirements of paragraph (b)(7) of this section are not effective, provided that all high complexity testing performed by the individual in the absence of a general supervisor is reviewed within 24 hours by a general supervisor qualified under §493.1461.

Additional Responsibilities in collaboration with Technical Director and Clinical Supervisor:

1. Performs duties required of Tissue Typing Technologist Ii (212 MT); as well as:

2. Exercises primary responsibility for overseeing specific function(s) of the laboratory directly affecting the quality of overall test results and assists Senior Technologists responsible for other functions as needed. Examples are listed below:

a. Maintains in-house information systems include upgrades to system; provides data analysis and reports to medical directors at BWH and NEOB.
b. Monitors recipient status on NEOB and national organ sharing (UNOS) list, ensuring compliance with policies and accurate record-keeping of patient availability, from activation to retirement.
c. Oversees daily scheduling of tests and monitors accurate reporting of results.
d. Assumes responsibility for initial training and orientation of new technical staff members.
e. Maintains on-going quality assurance programs, quality control of equipment and reagents, and safe practices in the laboratory, working with Technical Director and Clinical Supervisors to ensure compliance in all areas.
f. Ensures maintenance of inventory of reagents and supplies.

3. Independently resolves most problems encountered in sub-area of Senior Technologist responsibility. Assists other technologists with technical difficulties. Occasionally may refer to Technical Director and/or Clinical Supervisors for suggestions/advice in unusual situations.

4. Actively participates in research, development, and implementation of improved or new clinical laboratory techniques and procedures. Troubleshoots current protocols for inherent flaws; suggests solutions to Clinical Supervisors and/or Technical Director and/or Medical Director. Trains other laboratory technologists in new testing procedures.

5. Assumes primary responsibility for organizing and coordinating work-flow in a specific area of clinical testing in the laboratory by undertaking the following: assisting in organizing training of laboratory staff, ensuring appropriate quality control and on-going quality assurance, in order to verify validity of testing on a regular basis, and reviewing journals for material relevant to testing; participating in education programs in order to report new developments in area to laboratory staff.

6. Performs complex clinical laboratory tests in histocompatibility that require a professional level of knowledge to analyze and interpret results. These assays are necessary for both deceased and living donor transplantation; the job entails a high level of responsibility and accountability. Some examples of tests performed are listed below in each category.

Deceased Donor Transplantation (distribution of deceased donor kidneys, livers, hearts, lungs, pancreata and/or corneas in accordance with the priority system established by the New England Organ Bank, Inc.):

i. Performs deceased donor immunologic work-ups for all organs, within the time required by current organ preservation methods. Independently verifies results and reports conclusions directly to New England Organ Bank. Job requires on-call assignments on a regular basis; most deceased donor organ distribution and crossmatching occurs between 5pm and 8am or on weekends.

i. Extracts DNA from peripheral blood or solid tissue (e.g., lymph node, spleen), performs DNA amplification, and determines HLA antigens by current methods.

ii. Isolates and separates lymphocytes from peripheral blood or solid tissue (eg., lymph node, spleen) into two major subpopulations (B and T lymphocytes) and performs crossmatches between recipients and deceased donors identified within the New England Organ Bank region, Life Choice Donor Services region, and by the United Network for Organ Sharing (UNOS). Responsible for determination of extent of crossmatching and selection of appropriate sera, within laboratory guidelines.

iii. Screens approximately 1000 potential recipients monthly for anti-HLA antibody determination, against a panel of soluble HLA on microbeads and/or a 50 member frozen cell panel. Performs urgent screens using frozen cell trays, as requested, for medical emergency patients and potential cardiac recipients.

iv. Follows UNOS rules for mandatory national organ sharing.

Living Donor Transplantation (donation of kidney from related or unrelated individual):

i. Isolates and separates lymphocytes from peripheral blood into two major subpopulations (B and T lymphocytes) for determination of HLA antigens via complement dependent cytotoxicity.

ii. Performs crossmatches between recipients and potential living donors using T lymphocytes and/or B lymphocytes.

Bone Marrow Transplantation (bone marrow donation from related or unrelated individual)

i. Extracts DNA from cells or whole blood

ii. DNA amplification using designated programs in thermal cycler

iii. Performs tests on SSO beads and/or SSP kits and/or real time kits

iv. Perform NGS HLA typing

v. Interprets results

7. Records and reviews test results for accuracy and prepares test reports. Notifies appropriate physician and/or NEOB staff (in case of deceased donor organ distribution) and gives reports to Technical Director and Medical Director for verification.

8. Prepares and determines suitability of solutions, reagents, and stains following standard laboratory formulas and procedures. Records control values of technical equipment daily to monitor and ensure their reliability.

9. Performs sophisticated calculations in interpretation of certain test results (i.e., p values to determine statistical significance of some tests, correlation coefficients to evaluate the quality of reagent sera, etc.)

10. Utilizes laboratory computer for updating of recipient status on national organ sharing (UNOS) list, for daily test analysis, and for record-keeping concerning patients and sophisticated reagents.

11. Participates in research, development, and implementation of improved or new clinical laboratory techniques and procedures as required, particularly in focus area.

12. Teaches laboratory procedures to rotating trainees from other laboratories, pathology residents, NEOB personnel, and renal immunology fellows on a regular basis.

13. Keeps current regarding developments in techniques and trends in histocompatibility and immunologic testing through appropriate technical journals, as well as internal and external educational programs.

14. Participates in competency and monthly proficiency testing.

15. Is responsible to be aware of JCAHO National Patient Safety Goals and to comply with BWH Hospital and Laboratory policies and procedures.

16. Maintains an orderly work area.

17. Maintains a working familiarity with Sunquest and Epic information systems

18. Performs all other duties as required

QUALIFICATIONS

1. Must possess equivalent of B.A./B.S. undergraduate degree, preferably in a biological science, or MT (ASCP) or equivalent. (There are no organized academic programs which adequately train individuals for work in this field; a broad scholastic background in biology, chemistry, and immunology is preferred.)

2. Three years of work experience in a clinical laboratory. Specific experience in one or more disciplines may be required

3. Other qualifications as described in the Federal Register 42 CFR, subpart M 493.1403-1495.

SKILLS AND ABILITIES REQUIRED

1. The advanced knowledge, both practical and theoretical, of tests and procedures necessary to review findings and advise and direct subordinates in action.

2. The manual/visual dexterity and skills necessary to operate adjust and make repairs to various types of automated and non-automated laboratory equipment.

3. Must have a comprehensive understanding of laboratory equipment and its operation, maintenance and repair and analytic techniques.

4. Must have understanding of computer technology and its application to chemical analytical procedures and quality control.

5. Must have the ability to work independently, evaluate situations and act appropriately. Must be able to remain calm and productive under constant pressure and emergency situations, which produce a high level of stress and mental fatigue.

6. Must have neat and orderly work habits.

7. Must have the ability to pay careful attention to detail and to adhere to written protocols.

8. The supervisory and managerial abilities necessary to direct and coordinate activities of personnel.

9. Must be able to perform as a team member, provide leadership, guidance and direction to staff.

10. Excellent interpersonal skills. Ability to interact professionally and effectively with numerous staff including physicians, hospital personnel, employees and patients.

11. Excellent communication skills.

12. Ability to oversee staff, make personnel decisions, and manage any other personnel related issues.

13. Knowledge of Federal, State, Joint Commission and other regulatory regulations.



WORKING CONDITIONS: Describe the conditions in which the work is performed.

1. Busy, stressful, clinical laboratory environment.

2. Exposure to odors, infectious materials and hazardous substances.

3. Work requires frequent standing, walking, and/or occasional lifting or carrying of supplies.

4. Noise level is high due to continuous operation of lab equipment.

5. Exposure to normal office environment.

6. May be required to work for extended periods of time under pressure.
Brigham and Women's Hospital is an Equal Opportunity Employer.  All qualified applicants will receive consideration for employment without regard to race, sex, color, religion, national origin, sexual orientation, protected veteran status, or on the basis of disability.
BWH Boston Main Campus02115Laboratory Assistant/Technician