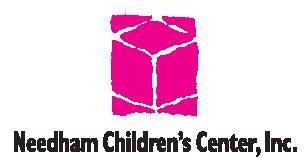 Toddler and Preschool Teachers at Needham Children's Center Inc.
NEEDHAM, MA 02492
The Needham Children's Center is an NAEYC accredited child care program located near Needham Center. We have been serving the Needham and surrounding communities for 39 years. We are looking to add to our growing team of educators.
Benefits include: paid holidays and time off, on-site First Aid and CPR classes, as well as opportunities to fulfill EEC required staff development hours, vacation/sick/holiday pay along with health and dental insurance, paid planning time, and a retirement plan.
Full Time Positions Available:
Toddler Teacher
Preschool Teacher

The ideal candidate will be EEC certified with at least two years experience in a classroom setting. If you are a team player who enjoys the challenging and rewarding experience of working with toddlers we would love to hear from you!



16.17 - 21.35 /hour
Preschool / Childcare Teacher
What is this?