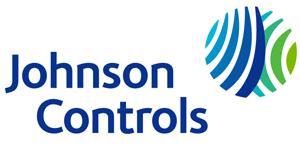 TPM Regional Manager at Johnson Controls
Milwaukee, WI
TPM Regional Manager - WD30067532084
This position is part of the Johnson Controls Power Solutions business unit, which is a world leader working in partnership with our customers to meet increasing market demands for energy storage on a global scale. We create the most advanced battery technologies for virtually every type of vehicle on the planet. Our 15,000 employees develop, manufacture, and distribute the smartest portfolio of lead-acid and lithium-ion technologies in the world. Technologies that deliver uniquely sustainable, next generation performance.
Primary Purpose:     
Define and execute the Implementation strategy for TPM for Power Solutions in a Geographical region, driving continuous improvement on OEE and reliability of assets in the plants. Build and lead the implementation team in the process. Recruit, train and mentor the TPM SMEs at the plants. Interact with Operational leadership to report out program Key Performance Indicators (KPIs) and savings.  
Primary Duties:
Launches the TPM program, into (up to 13) PS plants. When a new plant is built ensures all assets are delivered under TPM Expectations.
Ensures TPM KPI are implemented and used in the plant to drive operational excellence, maximizing OEE in the region.
Responsible for the definition and execution of regional strategies to deploy Early Maintenance Management at each region.
Integrates available technologies for PdM and CbM. 
Build partnership with leading companies on the fields of TPM, technology and Expertise for Reliability as well as World class performing companies in others fields of manufacturing that are also on the lead for the execution of Reliability Engineering in the region.
Drives Standardization of Maintenance Management and Maintenance Routines for the equipment.
Ensure alignment between TPM programs in each of the JCI plants compared to the Global approach.
Act as the catalyst to change a maintenance culture from reactive to proactive
Develop partnerships with Plant Managers to drive the JCMS way into the operation
Ensures CMMS usage and maturity are continuously improved at the plants so quality of data is strong for Equipment Maintenance Records and Reliability Engineering.
Provide TPM training as needed in the region
Execute Phase Exit Review for new projects of Early Maintenance Management
Perform upon request or at the beginning of the implementation a TPM Assessment on the plants to stablish the major opportunities and build an effective implementation plan.
Support plants in developing a plan to reach level 5 of JCMS.
Qualifications
Job Specifications:
Bachelor's degree on engineering fields required.
5 years of work experience on Manufacturing Systems, TPM and Reliability Engineering.
Certified Maintenance and Reliability Professional (CMBRP) or Certified Reliability leader (CRL). desired
Lean-Six sigma experience driving Continuous Improvement
Demonstrated ability to lead and impact effectively across a region.
Demonstrated ability to engage a large group of employees
Demonstrated ability to build/drive/deliver a strategic plan to successful completion required
Strong project management skills required   
Travel as required (50%)
Job
 Quality & Continuous Improvement
Primary Location
US-WI-Milwaukee
Organization
 Power Solutions
Overtime Status
-Exempt