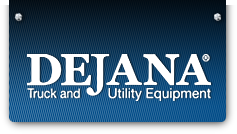 Tractor/Trailer Truck Driver at Dejana Truck & Utility Equipment Co.
Riverton, NJ 08077


Founded more than 60 years ago, Dejana Truck & Utility Equipment Companies now stands as one of the most respected full-line truck equipment houses in the industry. Based in Kings Park, NY, Dejana Truck & Utility Equipment Company (Dejana) specializes in building and supplying up-fitted pick-ups, work vans, dry freight bodies, high cubes, cutaways, cab and chassis to Ford, Chevy, Dodge, GMC and Isuzu dealerships across the country.

Dejana employs approximately 550 people at ten manufacturing and up-fit facilities in six states across the North East and Mid-Atlantic regions. Current customers include leading utility, energy, telecommunications and transportation companies, as well as large municipal entities.

Acquired in 2016 by Douglas Dynamics, Inc, Dejana Truck & Utility Equipment Companies, LLC. continues to grow as part of Fortune Magazines Top 5 FASTEST GROWING COMPANIES in the world!

For more than 65 years, Douglas Dynamics has been innovating products that not only enable people to perform their jobs more efficiently and effectively, but also enable businesses to increase profitability. Through its proprietary Douglas Dynamics Management System (DDMS), they are committed to continuous improvement aimed at consistently producing the highest quality products, at industry-leading levels of service and delivery that ultimately drive shareholder value.

The Douglas Dynamics portfolio of products and services is separated into two segments: First, the Work Truck Attachments segment, which includes manufactured snow and ice control attachments sold under the FISHER®, HENDERSON®, SNOWEX® and WESTERN® brands. Second, the Work Truck Solutions segment, which includes the up-fit of market leading attachments and storage solutions for commercial work vehicles under the DEJANA® brand and its related sub-brands.

We are proud to offer our employees an ideal work environment that focuses on integrity, teamwork, recognition of quality work ethics and performance and growth opportunities!

Apply for a job - stay for a CAREER!

https://dejana.com/about-us/employment/employment-application/




**CDL A TRACTOR TRAILER DRIVER**



Dejana Truck & Utility Equipment Companies is growing!! We currently have an opening for an experienced and dependable, CDL A Tractor Trailer Driver out of our Cinnaminson, NJ location.

Experience transporting vehicles preferred.

Job Summary:

Under the general supervision of the Logistics Manager, the CDL A Delivery Driver will be responsible for the delivery and pic up of commercial vehicles and/or automotive parts from various end users and locations. Duties will also include general lot maintenance as directed by the Logistics Manager.

Job Qualifications

Education: High School Graduate or Equivalent
License: Clean, valid CDL A Driver's License
DOT Medical Certification
Experience: Three - five years related tractor trailer delivery experience
Skills: Good vision, ability to follow oral and written instructions; detail oriented and organized; self- motivated and able to meet fluctuating schedules and deadlines. Must be able to operate both automatic and standard transmissions. Outstanding customer service skills. Knowledge of all DOT rules and regulations.

Must be flexible with hours. Typical runs are 1st shift however candidates must be available for overnight runs as often as necessary.




**BENEFITS**BENEFITS**BENEFITS**BENEFITS**BENEFITS**BENEFITS**BENEFITS**BENEFITS**



DEJANA IS THE COMPANY YOU WILL RETIRE FROM!

Along with a competitive hourly rate and abundant opportunities for overtime, we also offer an extensive Benefit package including:

*Complete Medical
*PPO Dental Plans
*Vision Coverage
*AFLAC Supplemental Benefit Policies
*COMPANY PAID Life Insurance Policy
*COMPANY MATCHING 401K Plans
*Vacation Time
*Sick Time
*Personal Time
*Holiday Pay
*And MUCH MORE!

For immediate consideration forward your resume with salary requirements TODAY!