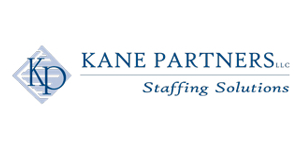 Trademark Paralegal from Kane Partners LLC
Philadelphia, PA
Trademark Paralegal
Work alongside top lawyers and legal professionals to make a difference servicing our clients with a full range of trademark and brand management services. Join our team where you will make an impact and be rewarded for contributing to the firm's success.
What you would do as a Trademark Paralegal:
Manage Prosecution Filings, including:
Conduct and review trademark searches and draft opinion letters for attorney review.
Prepare trademark status summary reports.
Prepare extension requests, statements of use, declarations of use and incontestability, renewal applications.
Prepare and record assignment documentation.
Prepare foreign filing cost estimates.
Compile documentation required for foreign filings.
Correspond with foreign associates on filing and prosecuting applications and renewing registrations.
Prepare and/or obtain documents for legalization.
Assist with recording trademarks with Customs and Border Protection.
Assist with registration, maintenance and transfer of domain names.
Assist with copyright filings.
Position Expectations
Energetic, organized, detail orientated and disciplined with the willingness to work hard.
Ability to work well independently and as part of a team, through effective communication strategies.
Ability to manage workflow and work under tight deadlines and other time constraints, with competing and shifting priorities.
Ability to bill 1550 hours annually.
Ability to effectively manage projects.
Company Benefits
A paralegal career model which provides paralegals with a growth opportunity and an outlined path toward advancement in their career within the firm.
Presumptive bonus tied to billable hours and a discretionary bonus to recognize high performers.
Encouragement to prepare for future responsibilities and career success by pursuing in house and off-site professional and educational opportunities.
Opportunities to contribute to the health and vitality of the communities where we live and work through our tradition of pro bono, volunteerism and philanthropy.
Paid time for firm-sponsored volunteer events
Business casual attire
Professional environment and the opportunity to work with experts at the top of their fields
Variety of health plan options, as well as dental and vision plans
Generous paid time off
Requirements
A paralegal certificate and/or 4-year college degree.
2+ years of previous trademark experience preferred.
Previous copyright experience preferred.