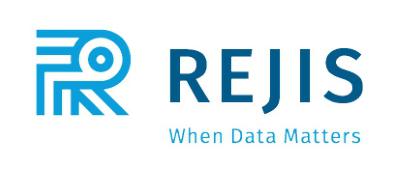 Trainer at REJIS Commission
Saint Louis, MO 63108
SUMMARY
Responsible for the development and presentation of training programs which instruct REJIS customers, both internal and external on how to utilize numerous REJIS applications. The Ideal candidate should have Law Enforcement experience.
ESSENTIAL DUTIES AND RESPONSIBILITIES
Prepares and conducts training courses on all systems offered by REJIS.
Develops training materials, lesson plans, manuals, electronic training presentations, and training exercises.
Updates lesson plans and training objectives to reflect enhancements or modifications to REJIS systems.
Prepares written communications for clients which include training bulletins and announcements.
Conducts demonstrations to both internal and external customers to promote use and understanding of REJIS systems.
Works with other departments to modify and enhance existing systems or develop new systems.
Monitors customer issues as assigned from the Help Desk. Ensure issues are resolved in a timely matter.
OTHER DUTIES AND RESPONSIBILITIES
Conducts site visits to aid customers and address special training needs.
Adheres to all REJIS policies and procedures as well as all applicable customer policies and procedures.
Participate in proactive team efforts to achieve departmental and company goals.
Performs other duties as assigned.
QUALIFICATIONS
Ability to work on routine duties with general direction, occasional check of work while in progress; work is reviewed upon completion
Proficient personal computer skills including electronic mail, record keeping, database activity, word processing, spreadsheets, etc.
Ability to read, analyze, and interpret general business documents, professional journals, technical procedures, or government regulations. Ability to write reports, business correspondence, and procedure manuals. Ability to effectively present information and respond to questions from management, customers, and co-workers
Ability to add, subtract, multiply, and divide in all units of measure, using whole numbers, common fractions and decimals. Ability to compute rate, ratio and percent and draw conclusions from data.
Ability to solve practical problems and deal with a variety of concrete variables in situations where only limited standardization exists. Ability to interpret a variety of instructions furnished in written, oral, diagram, or schedule form.
Must be able to handle multiple projects and tasks simultaneously.
Must maintain Full Law Enforcement Inquiry and Update REJIS Certification (Level 002)
Must maintain MULES Certification
PHYSICAL DEMANDS
Requires a normal working environment during mostly normal business hours.
Must be able to work during non-normal (8a.m. to 5 p.m.) hours occasionally.
Travel to client sites required.
Overnight travel is required.
EDUCATION and/or EXPERIENCE
An Associate's degree (AA) in a related field, plus 1 to 2 years of previous experience providing adult education or training. Five to seven years' experience and/or specialized knowledge of benefit to REJIS, criminal justice background a plus, may substitute education requirement. Ability to effectively present information, strong PC skills and the ability to write procedure manuals.
If interested in this position, please apply at: https://workforcenow.adp.com/mascsr/default/mdf/recruitment/recruitment.html?cid=bfb2f08e-1445-40b1-acee-f3d897ad8539&ccId=19000101_000001&jobId=12891&source=CC2&lang=en_US
EOE/Minorities/Females/Vet/Disabled/Sexual Orientation/Gender Identity
The REJIS Commission has developed an EEOP Utilization Report as required by the United States Department of Justice. It is available for review on our website at rejis.org/contact-us/join-our-team.
Flexible Schedules
Employee Referral Program
Life Insurance
Long Term Disability
Prescription Drug Coverage
Medical, Dental and Vision
Paid Holidays
Retirement / Pension Plans
Professional Development
Tuition Reimbursement
Paid sick days
Vacation/paid time off
Flexible Spending Accounts
Employee Events
Work From Home
Parking
$44,955.00 - $58,844.00 /year
Athletic Trainer
What is this?