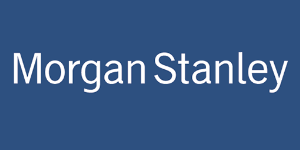 Training Instructional Designer at Morgan Stanley
South Jordan, UT
Training Instructional Designer
Job Number:
  3153470
Posting Date
:  Jun 19, 2020
Primary Location
:  Americas-United States of America-Utah-South Jordan
Job
:  Wealth Management

Employment Type:  Full Time

Job Level:  Assistant Vice President

The Training Group Design and Development team is the organization that creates custom learning programs for Morgan Stanley Wealth Management.  We translate business requirements, systems/tools, programs and products into learning for the field.  Our goal is to create an innovative personalized learning experience in everything we do. The Training Instructional Designer role will focus primarily on creating custom training deliverables for the Morgan Stanley Wealth Management field audiences in support of new programs, system processes, technology releases, and firm initiatives.

 

 

Training Instructional Designer Responsibilities:
Meet with business and technology owners to understand project details and downstream impacts to existing processes.

In collaboration with training design advisors and project managers, conduct a needs assessment based on impact across Morgan Stanley Wealth Management field audiences. 

Define learning objectives and goals for success.  Map these to the appropriate learning modality to build a robust training curriculum.

Design and develop training of all forms (including but not limited to videos, e-learning courses, quick reference materials, online reference materials, instructor led training, sandbox environments, etc.

Ability to work with subject matter experts and translate business requirements into technology deliverables through the learning spectrum – information, acknowledgement, buy in, all the way to adoption.

Load courseware to a Content Management System, interlinking content to internal and external content as needed, and managing pages within the site for clean, intuitive, accurate display. Some HTML experience is preferred, particularly for troubleshooting.

Document workflow processes end to end for on the job performance support.

Coordinate review and approvals of training content with business and technology owners.
Training Instructional Designer Requirements:
Must hold a Bachelor's Degree in Instructional Design, Instructional Technology, or other training related degree

2+ years in financial services setting.

5+ years in instructional design or creative services role. 

5+ years of project/program management.

Possess exemplary communication, presentation, organization and time-management skills.

Eye for detail. Can work independently and is entrepreneurial.
Familiarity with learning experience design, ideally in a highly regulated market.
Experience with adult learning theories and the instructional design process
Ability to manage multiple projects with tight timelines.

Advanced knowledge of Adobe Captivate.

Advanced knowledge of Adobe Photoshop.

Working knowledge of Adobe Creative Cloud components.

Intermediate knowledge of Articulate.

Ability to edit video and audio.

Intermediate to advanced knowledge of HTML, HTML5, Javascript and JSP.
Establish, maintain and support strong working relationships with National Sales, Support Staff, Financial Advisors and Product Team members.

Demonstrate accountability and a strong work ethic to promote confidence and trust in their work.

Be authorized to work in the U.S. without durational restrictions.

Successfully complete background check and pre-employment assessments.

Securities Industry Essentials (SIE), Series 7, and Series 66 (or equivalent) considered a plus

 

 

Hiring Process

Our hiring procedure is a multistep process that can take four to six weeks to complete. Successful candidates can expect to complete online assessments, two or three rounds of interviews, and business planning exercises. All offers of employment are contingent on a background check.