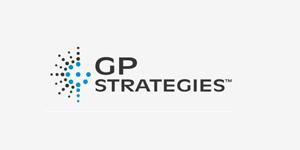 Training/Learning Coordinator (Experience with Budgets/Excel Required) at GP Strategies Corporation
New York, NY 10013
GP Strategies Corporation (NYSE: GPX) is a global performance improvement solutions provider of training, eLearning solutions, management consulting and engineering services. GP Strategies' solutions improve the effectiveness of organizations by delivering innovative and superior training, consulting and business improvement services, customized to meet the specific needs of its clients. Clients include Fortune 500 companies, manufacturing, process and energy industries, and other commercial and government customers. Additional information may be found at www.gpstrategies.com.
 
GP Strategies Corporation has an immediate need for a Training Coordinator to support a large client in New York, New York. This is a full-time, benefitted position working onsite (once the office re-opens) with the potential to work from home two days a week. Candidates must have experience working with budgets/numbers and advanced Excel skills (Pivot Tables, VLOOKUP, Merging Spreadsheets, etc.) for this role.
Key responsibilities:
Complete an Induction program performance metrics process by applying established policies and procedures
Collect training performance data from vendors and add to standard reporting templates
Apply standard  format and create report cards to track and show performance information for all Analysts and Associates
Distribute report cards to stakeholders and advise on appropriate way to use the data
Analyze aggregate data further to determine performance trends
Present analysed performance trends to the team and source next steps
Complete vendor payment process using foundational policies provided and gaining sign off before submission for action
Chargebacks, purchase orders, vendor payment communications, invoicing and financial reporting
Create/amend readiness implementation schedules applying the standard format provided
Present training schedules by business using standard formats
Present calendars and submit to team for approval on dates
Reserve calendar dates with vendors
Edit schedules as changes arise
Other miscellaneous responsibilities
Skills:
Advanced Excel Skills (Pivot Tables, VLOOKUP, Merging Spreadsheets, Sorting, Adding Filters, Custom Sort)
Advanced Word Skills (Mail Merges, etc.)
Administrative/Training coordination/Project coordination type background 
We are seeking candidates with the following competencies:
Excellent communication skills both written and verbal
Attention to detail
Time management & prioritization
Problem solving
Ability to work on own initiative and collaboratively across teams
GP Strategies is committed to creating a diverse environment and is proud to be an equal opportunity employer. All qualified applicants will receive consideration for employment without regard to race, national origin, gender, age, religion, disability, sexual orientation, veteran status, or marital status.
98,127 - 143,384 /year
Director of Training and Development
What is this?