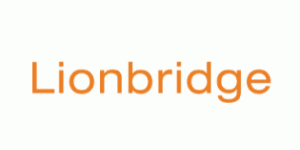 Transcriber (various languages) at Lionbridge
Bellevue, WA
Lionbridge enables more than 800 world-leading brands to increase international market share, speed adoption of products and effectively engage their customers in local markets worldwide. Using our innovative cloud technology platforms and our global crowd of more than 100,000 professional cloud workers, we provide translation, digital marketing, global content management and application testing solutions that ensure global brand consistency, local relevancy and technical usability across all touch points of the customer lifecycle. Based in Waltham, Mass., Lionbridge maintains solution centers in 28 countries.
Employee Sub-Group: Temp PT Hourly
Location: Bellevue , Washington
Position Title: Transcriber
Role Summary
Transcribers work on the international aspects of an artificial intelligence (AI) tool, and improve its ability to understand and respond to the user accurately. This involves various language processing tasks:
Transcription
Evaluation of texts and audios
Annotation & categorization of words
Timestamping
Qualifications Required
Languages needed: English Canada, English India, Spanish Mexico, French Canada and English US.
Available to work part-time hours (20 - 25/week) at Lionbridge's premises in Bellevue, Washington.
Excellent knowledge of written and spoken US English.
Excellent cultural knowledge and fluency of the language in question, current with day-to-day news and happenings in the target country and regular use of the language.
Investigative skills (troubleshooting).
Flexibility to respond and react to changing priorities quickly and efficiently.
Ability to track, analyze, troubleshoot and report issues.
Good audio listening and typing skills.
Basic computer skills, Excel.
Organized, attention to detail; ability to closely follow-up instructions, quality standards and productivity requirements.
Additional Qualifications
Experience in language testing, translation or other language-related work, preferred.
Experience with Windows systems.
Comfortable working in a Windows environment.
As an equal opportunity employer, Lionbridge welcomes and embraces a diverse workforce. All qualified applicants will receive consideration for employment without regard to race, color, religion, sex, sexual orientation, gender identity or expression, national origin, disability, genetic information, or protected military or veteran status.