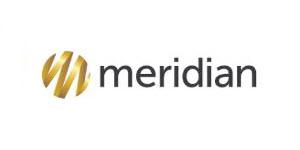 Transitional Review Nurse at Meridian
Detroit, MI
This hidden gem is expiring soon - don't miss this opportunity.
Overview
Who we are:
Meridian, a WellCare Company, is part of a national network of passionate leaders, achievers, and innovators dedicated to making a difference in the lives of our members, our providers and in the healthcare industry.
We provide government-based health plans (Medicare, Medicaid, and the Health Insurance Marketplace) in Michigan, Illinois, Indiana, and Ohio. As a part of the WellCare Family of companies, we deliver healthcare excellence to millions of members nationwide.
Our associates work hard, play hard, and give back. Meridian associates enjoy an exceptional experience and culture including special events, company sports teams, potlucks, Bagel Fridays, and volunteer opportunities.
A Day in the Life of a Transitional Review Nurse:
This position is responsible for the safe and effective transition of care for members from an acute care setting to another as the member's health status changes. Responsibilities include but are not limited to ensuring that authorization requests for skilled nursing facility placement and inpatient acute rehabilitation placements and provider inquiries are handled appropriately within established timeframes, and utilizing established guidelines, criteria and processes for clinical decision-making. In addition, this position is responsible for telephonic follow-up with a select population of members post discharge from the inpatient acute, SNF and inpatient acute Rehabilitation settings.  Functions collaboratively with the members of the Utilization Management staff, and specifically with the inpatient review nurses, pre-service review nurses, case managers, pharmacists and Medical Directors to ensure for timely disposition of authorization requests and discharge planning activities.
Responsibilities
Performs skilled nursing facility and acute inpatient rehabilitation placements by review of clinical data and utilizing established clinical criteria for first level review
Applies clinical criteria appropriately and in a consistent manner
Conducts utilization review and meets decision timeframes consistent with URAC, NCQA, MDCH and HIPPA guidelines
Contacts hospital/Facility reviewers where additional information is necessary to make a decision within established timeframes
Coordinates discharge planning activities including SNF, Acute inpatient rehab, home health care, home infusion, DME and pre-authorization of discharge medications with multidisciplinary health providers for members referred by inpatient nurse reviewers, pre-service review nurses and case managers, consistent with MHP policies and procedures
Complete authorization process in MCS system for approved authorizations according to department processes and procedures and contacts facility reviewers with decision, days authorized and corporate authorization number
Documents discharge planning activities in the inpatient authorization on the same day that discussions with discharge planner occurred
Documents in the SNF/Acute Inpatient Rehabilitation authorization brief summary of reason member in acute inpatient, functioning prior to admission, social supports, plan of care needs, short and long term goals, current functioning with therapy, severity of illness and tentative discharge plan
Consults with Medical Director as appropriate for all requests that do not meet criteria for admission and inform hospital/facility reviewers of the Medical Director's decisions
Provides verbal determination decisions and creates denial letters to hospitals/Facilities as required and within established timeframes
Receives and processes clinical updates for continued stay review meeting all timeframes for decision making
Performs post discharge calls to members post inpatient, SNF and acute rehabilitation services in accordance with department guidelines. Assists to coordinate follow-up appointments, home health care services, pharmacy services, and refer to MHP case management and/or community resources as indicated
Processes SNF disenrollment in a timely manner and according to department policies and procedures
Qualifications
What you can bring to Meridian:
Current license (without restriction) to practice as a Licensed Practical Nurse or Registered Nurse in the designated State is required
At least two years' experience in UM/UR/CM and managed care experience is preferred
Knowledge of medical terminology, authorization processes, Medicaid and Managed Care
What Meridian can offer you:
Our healthcare benefits include a variety of plans that are effective on the first day of employment for our new full-time team members.
Opportunity to work with the industry's leading technologies and participate in unique projects, demonstrations, conferences, and exclusive learning opportunities.
Meridian offers 401k matching that is above the national average.
Full-time Meridian employees are eligible for tuition reimbursement towards Bachelor's or Master's degrees.
Meridian was named Detroit's #1 Fastest Growing Company by Crain's Magazine, so it is a great time to get involved with Meridian.
Equal Opportunity Employer
#MSTR