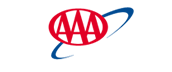 Travel Agent Trainee - (Job Number: 24809) at AAA OHIO AUTO CLUB
Fort Worth, TX
Description
Discoveringthe World- One Member at a Time!
A love of travel attracts many peopleto the field, but to succeed a Travel Agent must be passionate about travel andthe endless opportunities it brings to bridge history, cultures and cuisine.Successful Travel Agents must have a strong sales drive, organizational skillswith an eye for detail, ability to multi-task in a fast pace environment,demonstrated proficiency in navigating computers and various programs; mustpossess good written and oral communication skills and the ability and interestto be in a continuous learning curve.
Whatdoes a AAA Travel Agent do?
Sellsinternational and domestic travel packages including cruises, land packages,travel itineraries, air, car, and hotel

Sharesknowledge and expertise from personal experiences and/or education study trips

Developslong standing relationships with our members and builds referral and repeatbusiness

Makesappropriate recommendations to ensure the trip experience is more than expectedand tailored to the members expectations

Crosssells relevant products to enhance the trip experience such as AAA MemberRewards Credit Card and identify theft referrals
For the right individual thisopportunity will be a career path for future leadership opportunities. As youprogress you will be evaluated to determine proficiencies in sales, customerservice, administrative, operations, up-selling, cross-selling and meetinggoals. Successful completion of evaluations may result in continued growthopportunities to expand into leadership as a manager.
Benefits:
Weoffer extensive training to aid you in your career development through The AutoClub University

Regularrecognition through various company programs and incentives for trips,cash and prizes

Companysponsored IATAN cards, providing exclusive travel agent discounts

Loveto travel? Personal travel opportunities at discounted pricing

Corporatebenefits for insurance products

Paideducational study trips are available for our Agents to promote careerdevelopment

Quarterlyincentives/bonuses for achieving established production tiers

Paidholidays, vacations, and sick days

Competitiveinsurance: medical, dental and vision at 90 days of employment

Apension plan (after completing 1 year of service) with full vesting at thecompletion of 5 years

Weencourage you to participate in our 401(k) Plan after 30 days with a matchingcontribution after 1 year
Qualifications
Required/ Preferred Skills
Ahigh school diploma is required, but we prefer a 2 or 4 year college degree

Youneed to be able to pass comprehensive criminal background check and thoroughurine sample drug screening

Weprefer candidates with at least 2 years of successful retail sales or bankingexperience or a leisure travel agency background within a goal orientatedenvironment
Qualifications, does this sound likeyou?
Travelis not just a hobby or a wish, it's your passion

Youmust be available to work most Saturdays and some evenings to support goalachievement

Weprepare all of our Travel Agent Trainees for their new role by ensuring theirsuccessful completion of our Travel Agents Trainee program which requires some travel for training

Youare driven by sales and exceeding your goals

Youare computer savvy with the ability to navigate between multiple systems andweb browsers, Microsoft Office, and can type at least 30WPM

Youhave a strong and very comfortable relationship with paperwork and you are veryorganized!
Teamwork.Integrity. Dedication. Together,we make a difference.
If you are a career-minded,service-driven professional looking to join a fast paced organization then youhave come to the right place.AAA isa member service organization affiliated with the national AAA network. Withoffices across the U.S., we're united by common mission and common values ofexcellent member service. With more than 15,000 employees in 21 states, weprovide legendary service to 16 million loyal members. With a constantlygrowing membership, we are always welcoming dedicated professionals looking tochallenge themselves and build a career within our dynamic organization. Youwill find that being part of a very successful team is extremely rewarding.
AAALEGENDARY SERVICE, SOMETHING TO BE PROUD OF!
AAAis an Equal Opportunity Employer
Job :
Travel Agency Sales
Primary Location:
Texas-Fort Worth (TX)
Schedule:
Texas-Fort Worth (TX)-Fort Worth (0706), Texas-Euless (TX)-North Tarrant County (0712), Texas-Fort Worth (TX)-Alliance Tx (0727), Texas-Denton (TX), Texas-Flower Mound (TX)-Flower Mound (0716)
Organization:
Full-timeBRANCH - NORTH TARRANT COUNTY (00400.44.0712)